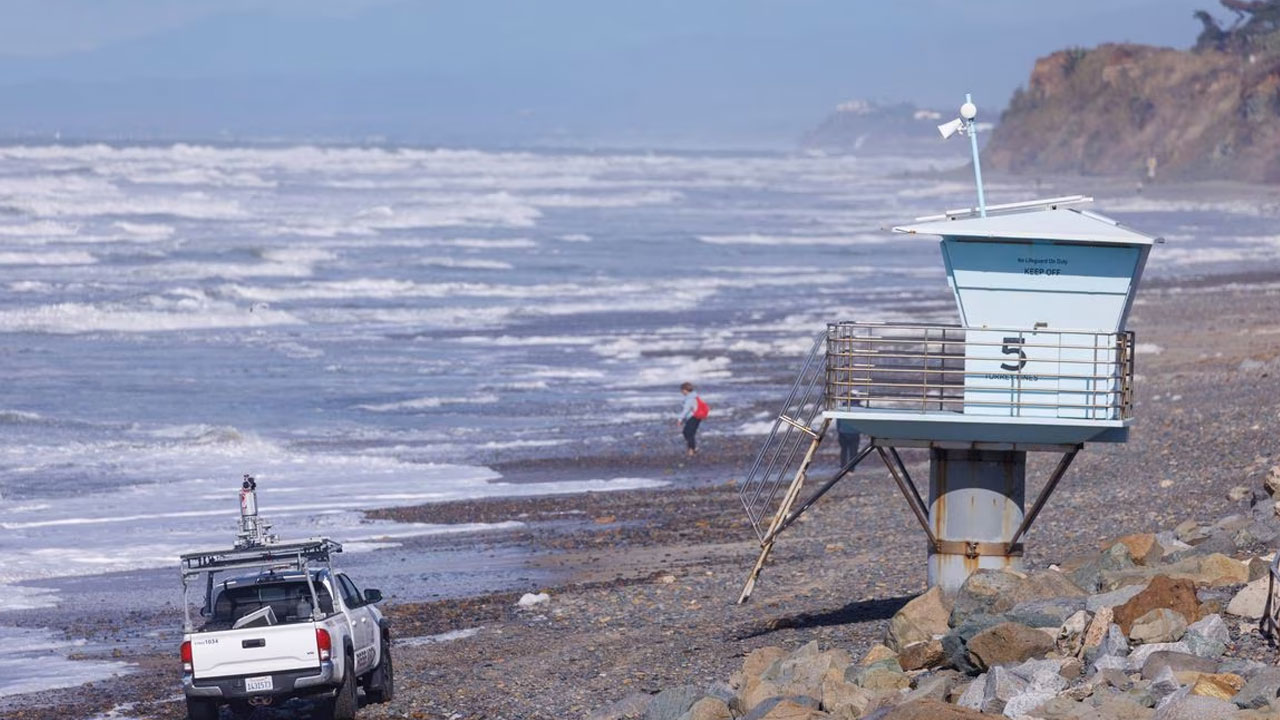 [Source: Reuters]
The parade of atmospheric rivers that pounded California for three weeks finally faded, enabling the state to begin lengthy repairs to roads and levees as the White House announced President Joe Biden planned to survey the damage.
The nine consecutive rainstorms that inundated California in succession since Dec. 26 killed at least 20 people while tens of thousands remained under evacuation orders as of Monday, Governor Gavin Newsom said in an executive order that reinforced the state's response to storm damage.
Biden will travel to areas of the central coast on Thursday to meet first responders, visit affected towns, and "assess what additional federal support is needed," the White House said.
Article continues after advertisement
The president had already issued an emergency declaration on Jan. 8 to free up federal aid and then on Saturday authorized disaster assistance for Merced, Sacramento and Santa Cruz counties.
The White House has yet to reveal the areas Biden will visit.
Among the more dramatic images of storm damage were those of Highway 1, the scenic coastal highway near Big Sur, which was closed at several points due to mudslides and falling boulders strewn across the road.
While damaging, the storms also helped mitigate a historic drought, as much of the state has already received half or more its average annual rainfall.
But with more than two months to go in the rainy season, officials are urging Californians to continue conserving water. The U.S. Drought Monitor still shows almost the entire state under moderate or severe drought conditions. Reservoir levels were still below average for this time of year, officials said.
Moreover, the atmospheric rivers largely failed to reach the Colorado River basin, a critical source of southern California's water.
Colorado's two major reservoirs, Lake Mead and Lake Powell were at 28.5% and 22.6% of capacity, respectively, and still below levels from this time a year ago according to Water-Data.com.
The ninth consecutive atmospheric river fizzled out on Monday, its remnants soaking the southernmost part of the state, Arizona and northern Mexico, Roth said.
The storms are akin to rivers in the sky that carry moisture from the Earth's tropics to higher latitudes, dumping massive amounts of rain.
Another storm was coming that could bring moderate rain on Tuesday and Wednesday. The U.S. National Weather Service said it lacked the volume to be classified as an atmospheric river, while the state Department of Water Resources said it may briefly qualify as one.
California can otherwise expect dry conditions for the remainder of January, state officials said.