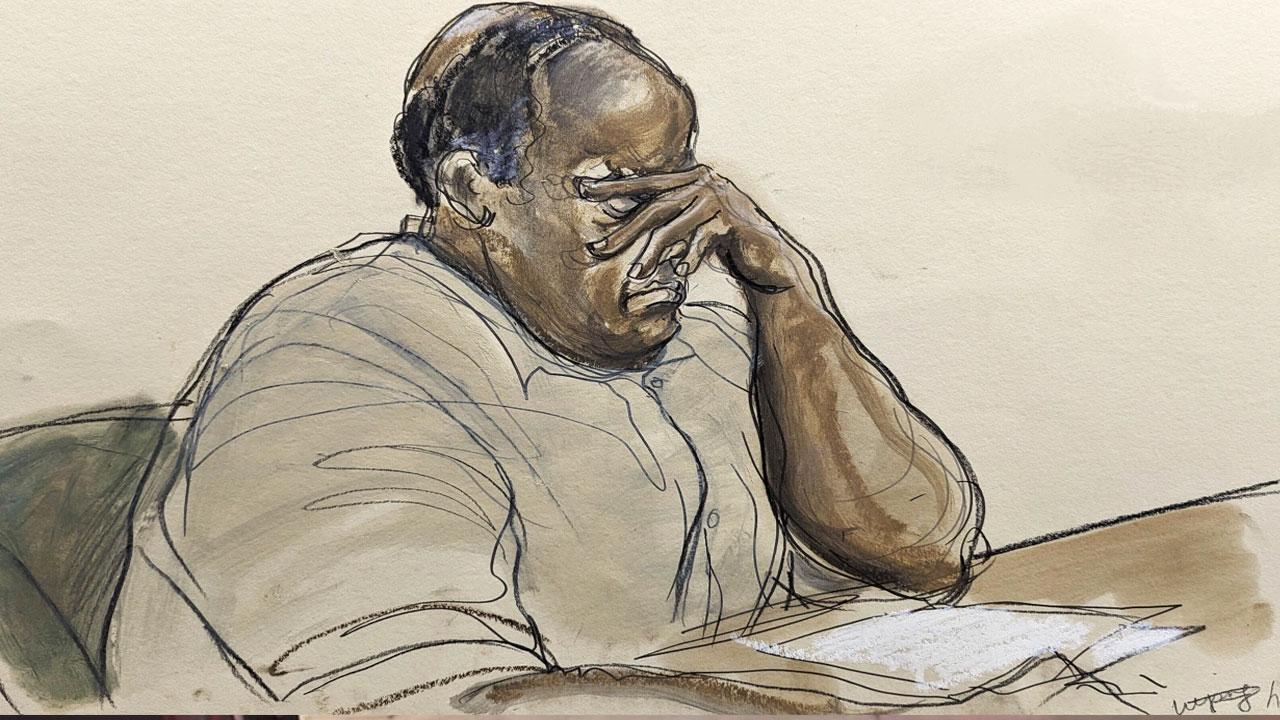 In this courtroom sketch, Frank James listens as a judge reads the updated charges against him in Brooklyn federal court in New York on Tuesday. [Source: NBC News]
A man who opened fire on a New York City subway train last year, shooting 10 passengers in a rush-hour attack, has pleaded guilty to federal terrorism charges.
Frank James, who has referred to himself online as the "Prophet of Doom," admitted in court to pulling the trigger on a Manhattan-bound train in Brooklyn as it moved between stations on April 12, 2022.
According to prosecutors, James set off a pair of smoke grenades and fired a barrage of random shots inside the train, bloodying passengers as it moved between stations in Brooklyn's Sunset Park neighbourhood.
Article continues after advertisement
Wearing a beige jail jumpsuit and black-rimmed glasses, the 63-year-old said he only intended to cause serious bodily injury, not death.
He pleaded guilty to all 11 counts in his indictment, including 10 counts of committing a terrorist attack against a mass transit system — one for each wounded passenger — after previously vowing to fight the charges.
He did not have a plea agreement, and prosecutors are seeking to put him in prison for decades.