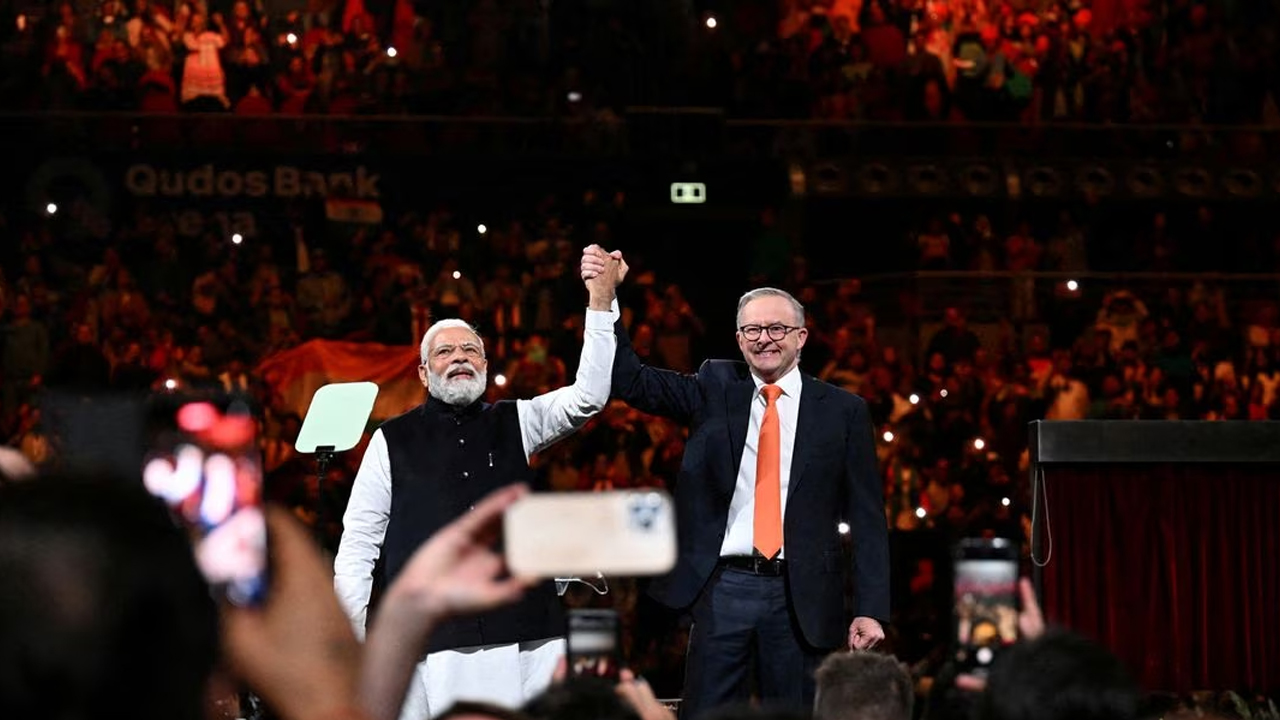 Australian Prime Minister Anthony Albanese met Narendra Modi, his Indian counterpart, in Sydney on Wednesday to discuss regional security and economic ties and signed a migration deal to boost Indian student and business travel to Australia.
Modi is visiting Australia for the first time since 2014, and two months after Albanese travelled to India.
India and Australia are members of the Quad group of nations, which also includes Japan and the United States. Modi continued with his visit to Sydney after a Quad leaders meeting in the city was cancelled when U.S. President Joe Biden was forced to return to Washington from a G7 summit in Tokyo for debt ceiling negotiations.
Article continues after advertisement
The Quad meeting was held on the sidelines of the summit.
"Quad leaders stand together for an open, stable, secure and prosperous Indo Pacific region … where all countries large and small benefit from a regional balance that keeps the peace," Albanese told reporters after a bilateral meeting with Modi.
They had also discussed trade, migration and renewable energy, and the two nations had established a hydrogen task force to expand cooperation on clean energy, he said.
Australia, whose largest trading partner is China, is seeking to diversify its export markets, including forging closer trade ties with India.
India is Australia's sixth largest trading partner, while around 750,000 people in Australia claim Indian ancestry.
Modi said they had discussed increasing cooperation on mining and critical minerals, and would work towards a comprehensive economic cooperation agreement.
"We talked about taking the Australia-India comprehensive strategic partnership to greater heights in the next decade," he told reporters.
A migration agreement "will further strengthen our living bridge" Modi said, referring to the Indian diaspora in Australia, which is the second-largest and fastest growing diaspora group in the country.
Albanese earlier said in a television interview "hundreds of thousands of Indian students have been able to access education here in Australia", which was good for Australia's economy.
"Bilateral relations between Australia and India have touched new highs and high-level engagements have been constant and have increased since 2014," Modi said in opening remarks to the meeting.
On Tuesday, thousands of overseas Indians cheered Modi at a rally in one of Sydney's biggest sporting arenas, as he sought to use his popularity among expatriate Indians to boost support at home ahead of a general election next year.