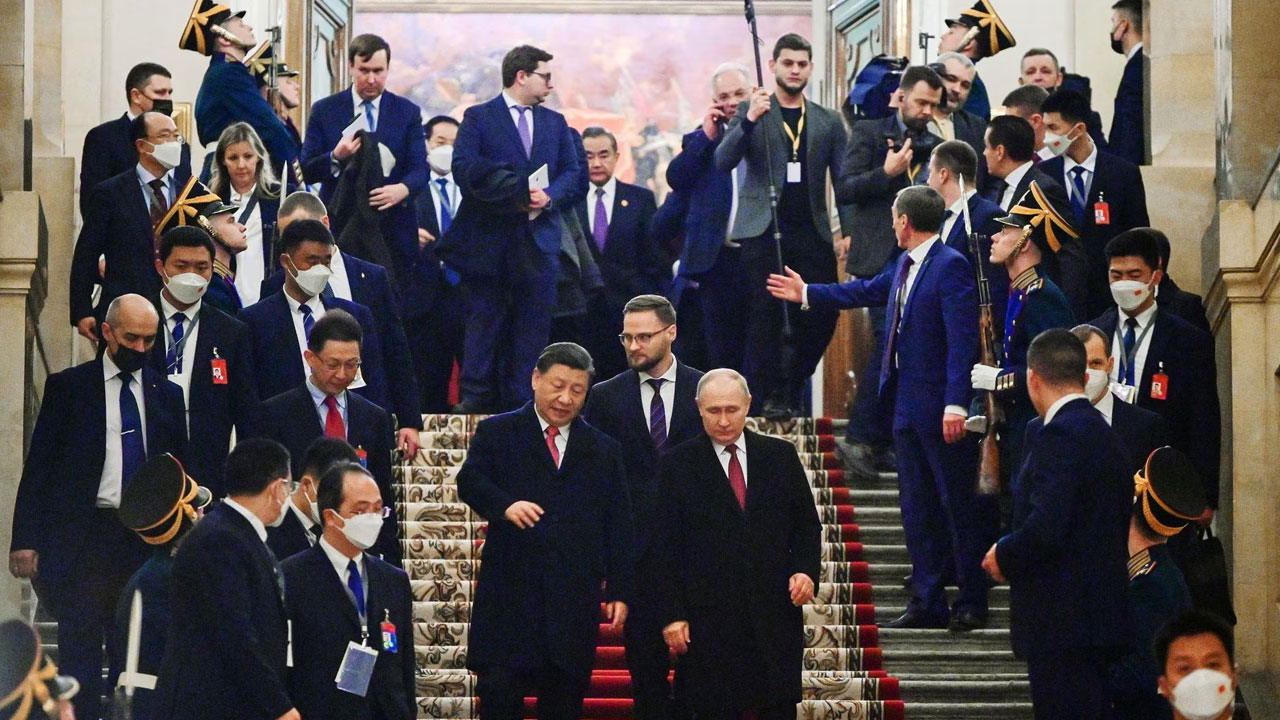 Russian President Vladimir Putin and Chinese President Xi Jinping leave after a reception in honor of the Chinese leader's visit to Moscow, at the Kremlin in Moscow, Russia [Source: Reuters]
China's President Xi Jinping was due to depart Moscow on Wednesday after a grandiose display of solidarity with Russian President Vladimir Putin against the West, but without offering direct support for Putin's war in Ukraine.
During his two-day visit Xi barely mentioned the Ukraine conflict and said on Tuesday in final remarks that China had an "impartial position".
Responding to the Xi-Putin meeting, the White House said China's position was not impartial and urged Beijing to pressure Russia to withdraw from Ukraine's sovereign territory in order to end Europe's biggest conflict since World War Two.
Article continues after advertisement
As Xi prepared to leave Moscow, air raid sirens blared across the Ukraine capital Kyiv and in Ukraine's north and east, with reports of drone attacks, but no major destruction.
Heralded by the Kremlin as a show of support from its most powerful friend, Xi's visit to Moscow featured carefully staged pomp and ceremony, but the spectacle was also marked by plenty of demonstrative bonhomie between the two autocrats.