Rugby
We have prepared well for the pool games: Nasoko
January 26, 2019 9:32 am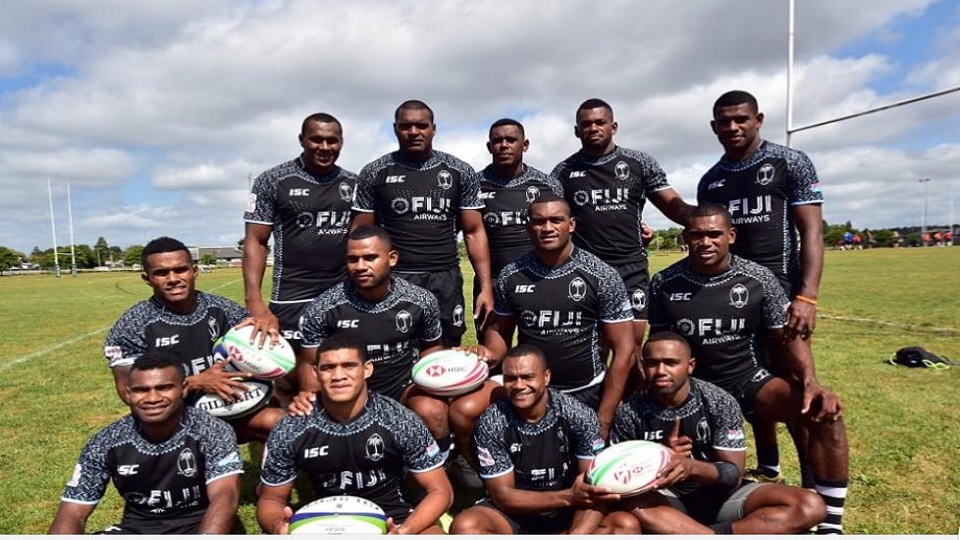 Fiji Airways men's skipper Kalione Nasoko says they are aware of the threat in their pool and have prepared accordingly.
Fiji has been pooled with Wales, Argentina and Australia at the Hamilton 7's which kicks off in New Zealand today.
Nasoko says all three teams are tough and have beaten Fiji at one stage of the game previously.
"We are just focus on Wales at the moment as this is our first game. From there, we will prepare for the other pool games. We have been working on our game plan for a couple of days with the analysis from the coach."
In another episode of the @TAGHeuer Spotlight series, we look at @fijirugby's incredible journey to win last year's #NZSevens in Hamilton pic.twitter.com/8m52jeV1xH

— World Rugby Sevens (@WorldRugby7s) January 24, 2019
The Fiji 7's side is the defending champions as they secured a win against South Africa 24-17 in the final last year.
Fiji will face Wales in their first game at 10.52am today.
24,000 fans expected for an epic day a the #NZSevens

https://t.co/UqSWtCpwMW pic.twitter.com/Z5aRG6dBNg

— World Rugby Sevens (@WorldRugby7s) January 25, 2019
Check out all the best bits from this epic battle at last year's #NZSevens semi-final between Fiji and New Zealand. Who's ready for sevens in Hamilton? pic.twitter.com/qIGxE5pnRE

— World Rugby Sevens (@WorldRugby7s) January 24, 2019
| MATCH | TIME | TEAM 1 | SCORE | TEAM 2 | POOL |
| --- | --- | --- | --- | --- | --- |
| M1 | 9:00AM | Scotland | 26 - 21 | France | Pool C |
| M2 | 9:22AM | South AFrica | 29 - 10 | Kenya | Pool C |
| M3 | 9:44AM | England | 10 - 12 | Samoa | Pool D |
| M4 | 10:06AM | USA | 29 - 7 | Tonga | Pool B |
| M5 | 10:30AM | Australia | 17 - 12 | Argentina | Pool A |
| M6 | 10:52AM | Fiji | 54 - 7 | Wales | Pool A |
| M7 | 11:14AM | Spain | 12 - 12 | Canada | Pool D |
| M8 | 11:36AM | New Zealand | 52 - 0 | Japan | Pool D |
| M9 | 12:48PM | Scotland | 19 - 10 | Kenya | Pool C |
| M10 | 13:10PM | South Africa | 17 - 5 | France | Pool C |
| M11 | 13:32PM | England | 36 - 7 | Tonga | Pool B |
| M12 | 13:54PM | USA | 34 - 14 | Samoa | Pool B |
| M13 | 14:20PM | Australia | 26 - 5 | Wales | Pool A |
| M14 | 14:42PM | Fiji | 33 - 24 | Argentina | Pool A |
| M15 | 15:04PM | Spain | 22 - 19 | Japan | Pool D |
| M16 | 15:26PM | New Zealand | 42 - 10 | Canada | Pool D |
| M17 | 17:00PM | France | 15 - 19 | Kenya | Pool B |
| M18 | 17:22PM | South Africa | 26 - 7 | Scotland | Pool B |
| M19 | 17:44PM | Samoa | 28 - 12 | Tonga | Pool C |
| M20 | 18:06PM | USA | 19 - 7 | England | Pool C |
| M21 | 18:13PM | Argentina | 36 - 7 | Wales | Pool A |
| M22 | 18:52PM | Fiji | 26 - 19 | Australia | Pool A |
| M23 | 19:14PM | Canada | 26 - 0 | Japan | Pool D |
| M24 | 19:36PM | New Zealand | 17 - 0 | Spain | Pool D |