Volleyball
Fiji Beach Volleyball selects travelling squad for PG
January 14, 2019 12:01 pm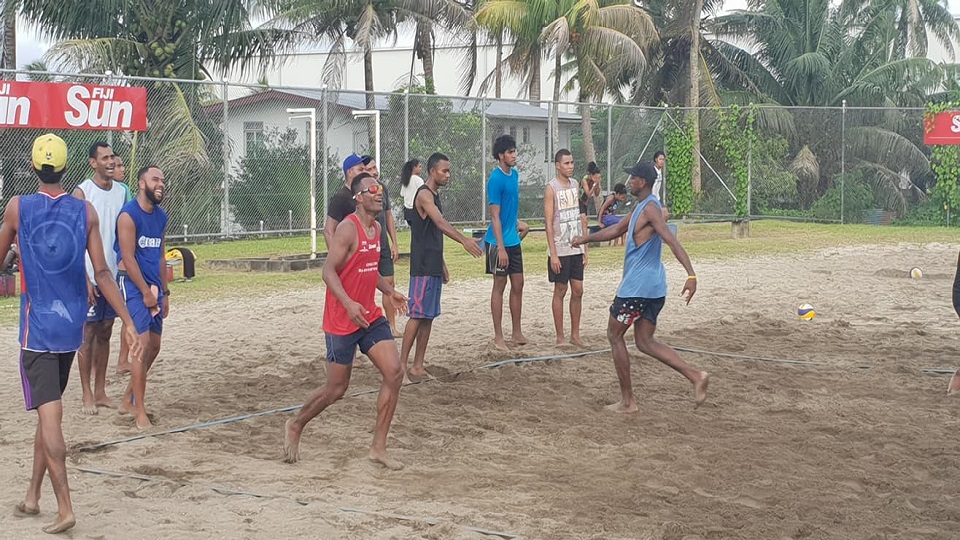 The Fiji Beach Volleyball has announced 19 men's and 16 women's training squad for the Pacific Games.
Overseas-based Fiji reps Inia Korowale, Sakiusa Naivana, and Mitieli Naborisi have made the cut and will join the squad in April.
Federation Director Josese Tulele says the squad will get into camp next week following their first fitness screening on Saturday.
"We will have a series of training sessions, fitness test, and regular competitions and we'll have a 12-week league and we will do the cut off during the Easter Game."
The final squad will be selected at the Fiji Games in April.
The Pacific Games will run through the 7th to the 20th of July in Apia, Samoa.
Men's Training Squad:
1. Qilu Elliot
2. Avenai T Ratumaiyale
3. Sekove Tuidama
4. Vilimoni Rokomurimuri
5. Waisale Suka
6. Wayne Fisher
7. Joe V Waseimoala
8. Metuisela Motu Jnr
9. Ratu Manasa Rogoivalu
10. Sairusi Cevula
11. Nathaniel Luvenitoga
12. Fuata Sikiti
13. Jale Nawai Mailulu
14. Epeli Ratabacaca
15. Malai Tuifagalele
16. Ilaitia Tikoivulinitu
Overseas Based Players:
1. Inia Korowale (Australia)
2. Sakiusa Naivana (Palau)
3. Miti Naborisi (Australia)
Women's Training Squad:
1. Laite Nima Qoro
2. Luisa Newton
3. Marica Togayali
4. Salote Tuilovoni
5. Sally Aitcheson
6. Gloria Taylor
7. Mereula Meya
8. Claire Delai
9. Sereana Lewatu
10. Talica Rawaro
11. Alitia Yaya
12. Iliseva Ratudina
13. Teupola Uluilakeba
14. Agnes Laqeni
15. Olivia Tunakoro
16. Kasa
Men's Extended Training Squad:
1. Savenaca Sorovaki
2. Savenaca Cewa Cavalevu
3. Tevita Tabuadua
4. Filimoni Serevi
5. Watisoni Ratabacaca
6. Manasa Baleilabasa
7. Benjamin Cameron