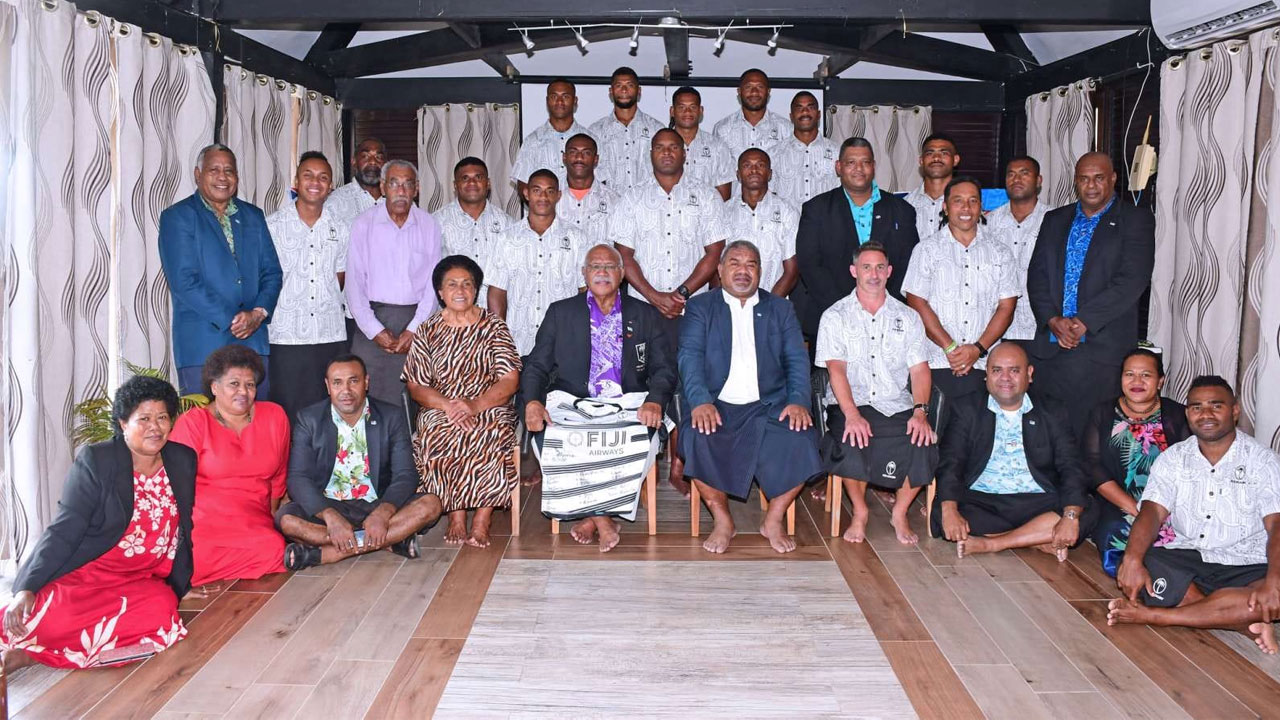 Prime Minister Sitiveni Rabuka witth the Fiji Airways Men's 7s team [Sourcxe: Fiji Government/Facebook]
Prime Minister Sitiveni Rabuka visited the Fiji Airways Men's 7s team' camp in Sigatoka today and told the players the nation will be cheering them on.
The PM says even though there have been negative criticisms about the coach and the team recently, he believes the boys have what it takes to put Fiji back on top of the World Sevens Series points table.
In sharing his political journey, the Head of the Coalition Government says it took him decades to make a comeback in the political arena as our Prime Minister.
Article continues after advertisement
He encouraged the the players if he could make a comeback the team can do it as well.
The former national rep wished the team well for the LA and Vancouver 7s.
Fiji is pooled with Australia, Kenya and Japan in the LA 7s next weekend.