Sevens
NZ finishes third in Hamilton
January 27, 2019 6:53 pm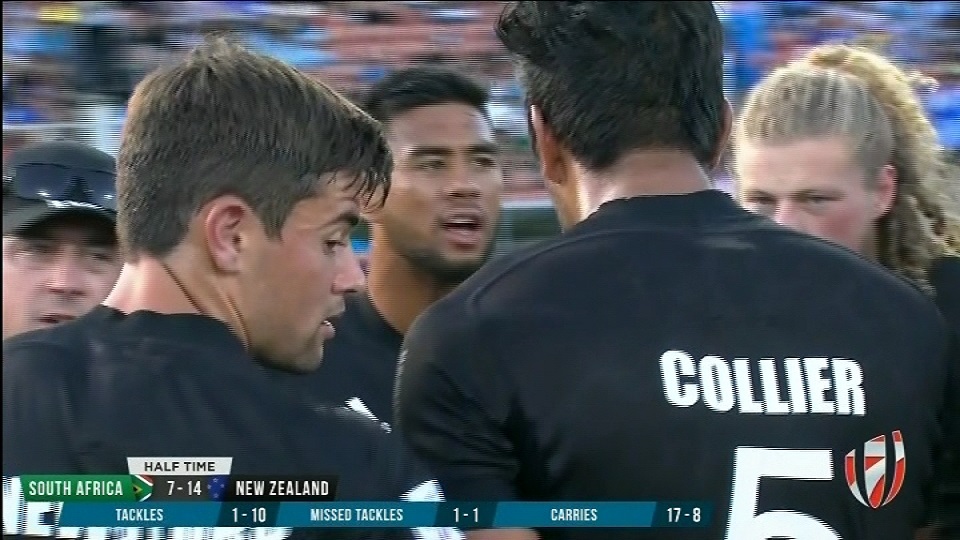 ALL BLACKS 7S SQUAD [SOURCE: [WORLD RUGBY]
The New Zealand 7s side finished third in the Hamilton tournament this afternoon after walloping South Africa 29-7 in the bronze medal match.
Coach Clark Laidlaw says their early exit was frustrating and they certainly did not play as they did in other games.
"A lot of work has gone into the last few weeks and to miss out on playing a final at home is frustrating and disappointing. The way we played wasn't quite what we were hoping for with the way we prepared and that's on me."
Meanwhile, New Zealand beat Australia 24-17 in the quarter-finals after finishing day one unbeaten with routine wins against Japan (52-0), Canada (49-10) and Spain (24-0).
The hosts were then beaten by the USA 17-7 in the cup semifinals.
Meanwhile, the Fiji Airways men's 7s side plays the USA in the Cup final at 7.10 tonight