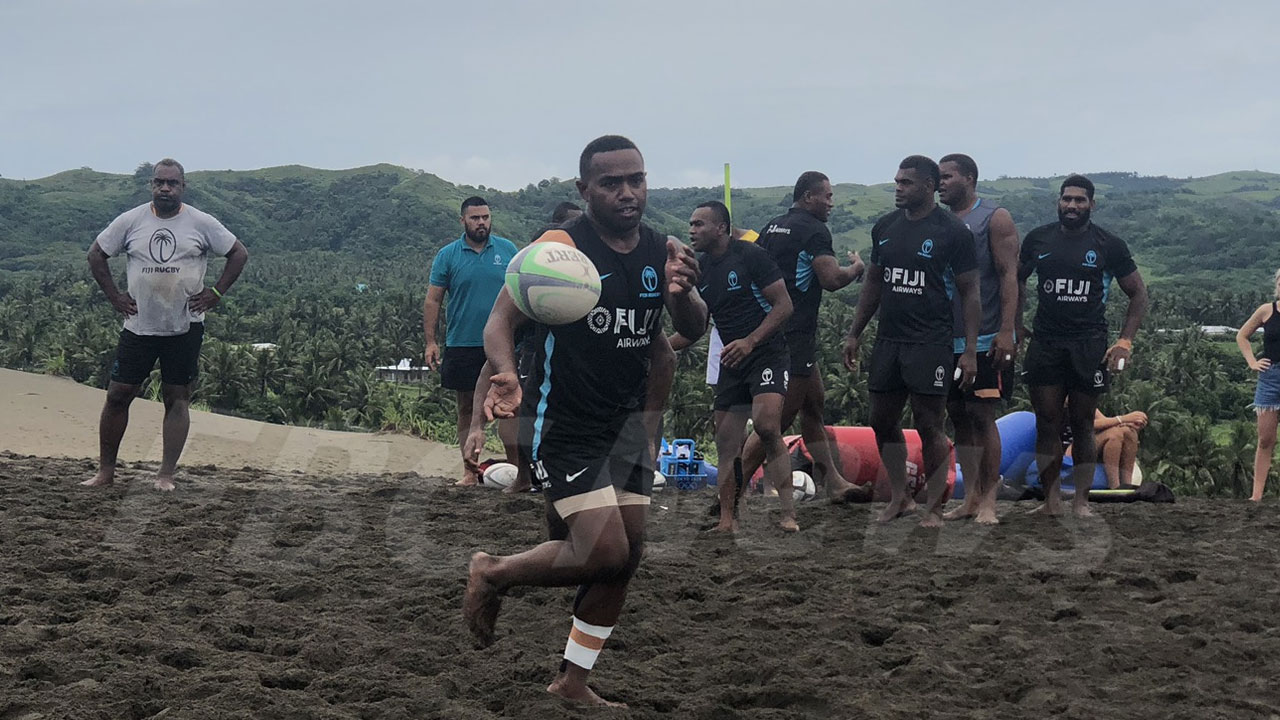 Fiji 7s captain Waisea Nacuqu during one of their training sessions.
Senior members of the Fiji 7s squad are not expected to feature at the McDonalds Fiji Coral Coast 7s next week in Sigatoka.
Players like Captain Waisea Nacuqu, Jerry Tuwai, Josua Vakurunabili, Filipe Sauturaga and Joseva Talacolo are expected to watch the action from the sideline.
Other members of the national extended squad will be released to play for their respective clubs.
Article continues after advertisement
Head coach Ben Gollings has confirmed that he can't risk his senior players at the Coral Coast 7s next weekend knowing the World Series resumes in Hamilton five days later.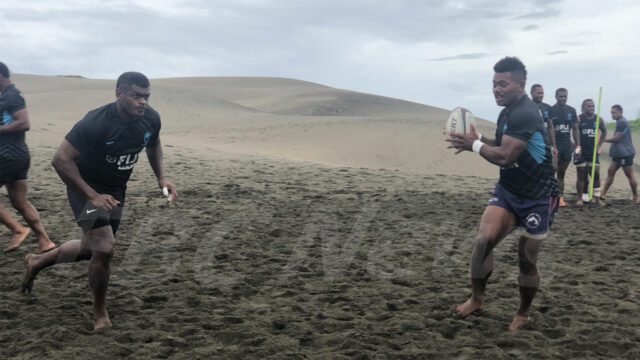 This means those that will not be playing at the Coral Coast 7s are in the final 14 for the Hamilton and Sydney tournaments.
Fiji 7s captain Waisea Nacuqu says it's been quite a tough two weeks for them.
"We went through a lot of hard work last week and this week for training, we preparing well for our fitness and maintain our defense for Hamilton and Sydney".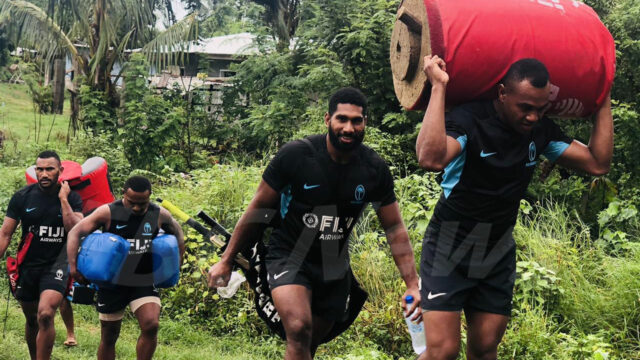 The Hamilton 7s will kick off on the 21st of this month.
Meanwhile, the Coral Coast Sevens will be held from next Thursday to Saturday at Lawaqa Park in Sigatoka.
All three days of action will air LIVE and EXCLUSIVE on the FBC Sports HD channel.