Sevens
Fiji makes a winning start at the Sydney 7s
February 2, 2019 5:04 pm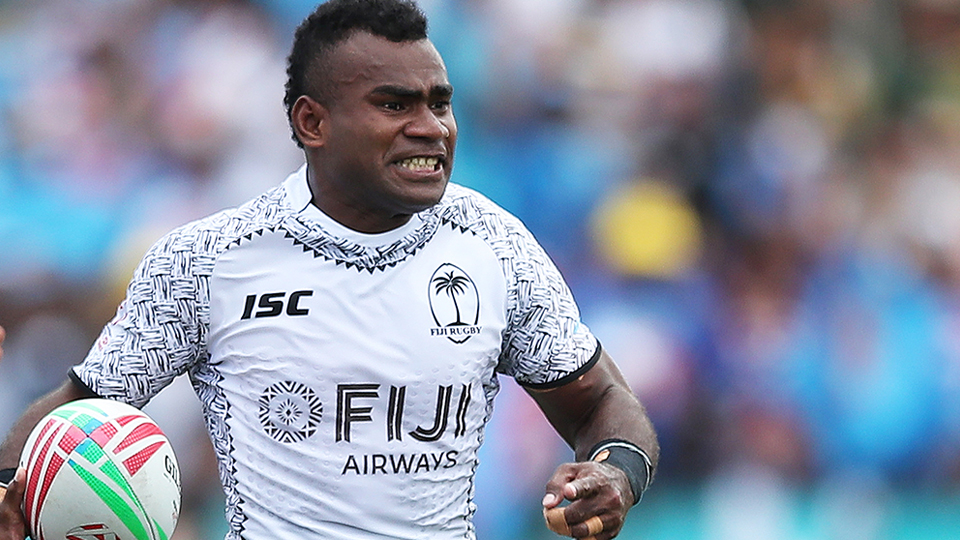 Jerry Tuwai on attack for the Fiji 7s team [Source: World Rugby]
The Fiji Airways men's 7s side made a winning start beating Japan 34-5 at the Sydney tournament in Australia.
Waisea Nacuqu and skipper Kailone Nasoko scored tries for the national team as they led 10-nil at half time.
What a tackle. So good we had to boomerang it.@fijirugby's Mocenacagi is a monster #Sydney7s pic.twitter.com/pIRoAdpLte

— World Rugby Sevens (@WorldRugby7s) February 2, 2019
Josua Vakurunabili, Alasio Naduva and Jerry Tuwai scored the tries in the second spell.
Naduva scored one of the best tries of the season as he sprinted from kick off to get Fiji's fourth try.
RE:LIVE: How did he finish that? @fijirugby's Alosio Naduva goes supersonic from the restart and scores UNBELIEVABLE try with ridiculous finish #Sydney7s#DHLRugby pic.twitter.com/p3D7adsmdM

— World Rugby Sevens (@WorldRugby7s) February 2, 2019
Kameli Soejima scored the only try for Japan.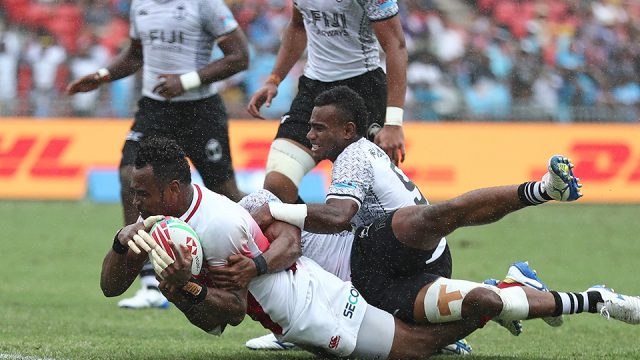 Kameli Soejima scores for Japan [Source: World Rugby Sevens]
They take on England in its next match at 6.02pm and plays Samoa in its final pool match at 10.07pm.
The Cup quarter-final kicks off at 1.16pm tomorrow, semi-final at 5.16pm while the cup final is scheduled for 9.54pm.
You can watch the entire tournament live on FBC TV.
| MATCH | TIME | TEAM 1 | SCORE | TEAM 2 | POOL |
| --- | --- | --- | --- | --- | --- |
| M1 | 10:00AM | Scotland | 7 - 10 | Spain | Pool C |
| M2 | 10:22AM | New Zealand | 27 - 14 | Wales | Pool C |
| M3 | 10:44AM | Canada | 24 - 14 | Kenya | Pool B |
| M4 | 11:06AM | USA | 7 - 0 | France | Pool B |
| M5 | 11:28AM | Australia | 14 - 29 | Argentina | Pool D |
| M6 | 11:50AM | South Africa | 45 - 5 | Tonga | Pool D |
| M8 | 12:12PM | Samoa | 12 - 24 | England | Pool A |
| M8 | 12:34PM | Fiji | 34 - 5 | Japan | Pool A |
| M9 | 15:28PM | Scotland | 12 - 26 | Wales | Pool C |
| M10 | 15:50PM | New Zealand | 41 - 0 | Spain | Pool C |
| M11 | 16:12PM | Canada | 12 - 17 | France | Pool B |
| M12 | 16:34PM | USA | 41 - 0 | Kenya | Pool B |
| M13 | 16:56PM | Australia | 32 - 0 | Tonga | Pool D |
| M14 | 17:18PM | South Africa | 25 - 10 | Argentina | Pool D |
| M15 | 17:40PM | Samoa | 17 - 21 | Japan | Pool A |
| M16 | 18:02PM | Fiji | 14 - 7 | England | Pool A |
| M17 | 19:33PM | Spain | 21 - 5 | Wales | Pool C |
| M18 | 19:55PM | New Zealand | 42 - 0 | Scotland | Pool C |
| M19 | 20:17PM | Kenya | 17 - 40 | France | Pool B |
| M20 | 20:39PM | USA | 36 - 14 | Canada | Pool B |
| M21 | 21:01PM | Argentina | 34 - 12 | Tonga | Pool D |
| M22 | 21:23PM | South Africa | 21 - 29 | Australia | Pool D |
| M23 | 21:45PM | England | 36 - 0 | Japan | Pool A |
| M24 | 22:07PM | Fiji | 22 - 12 | Samoa | Pool A |