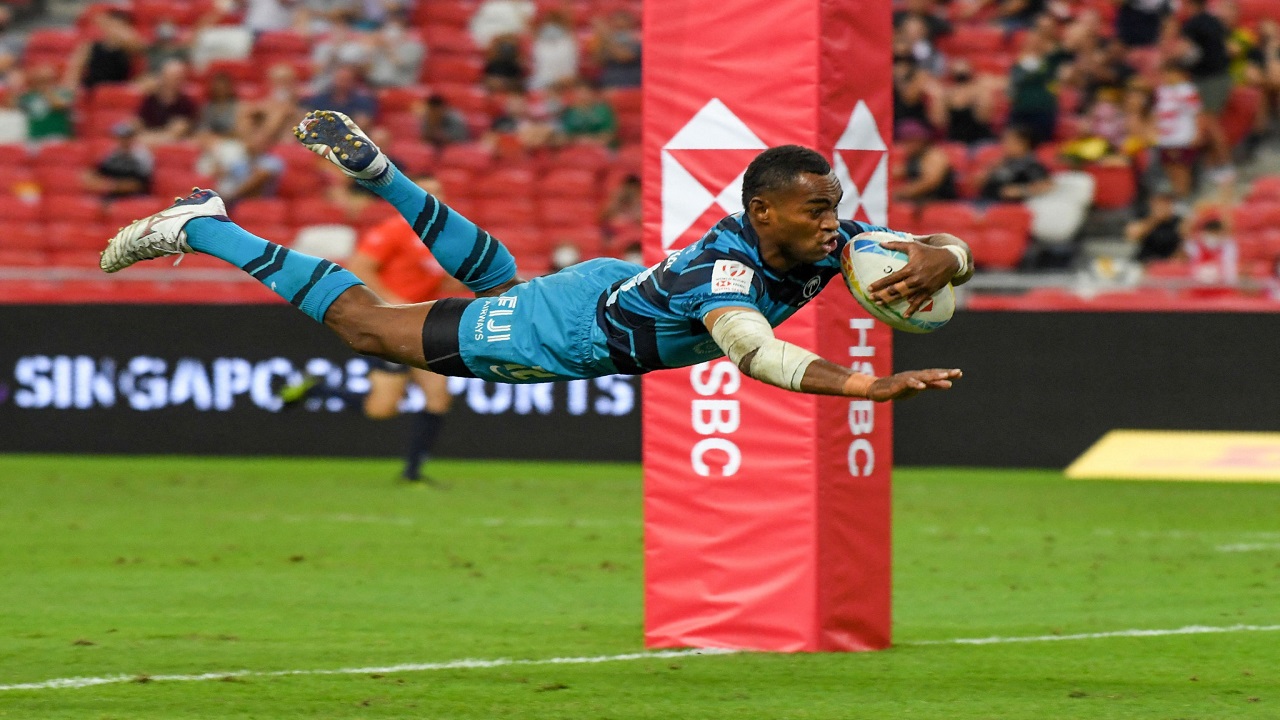 Vuiviawa Naduvalo [Source: World Rugby Sevens]
Speedster Vuiviawa Naduvalo has been challenged by Fiji 7s coach Ben Gollings to be consistent.
The 26-year-old from Semo village in Nadroga is one of the three players that will not make the trip to the LA and Vancouver 7s, the other two are Sevuloni Mocenacagi and Alosio Naduva.
Naduvalo has scored 14 tries in 19 games this season and Gollings believes the former Nadroga Arya College student still has a lot to offer.
Article continues after advertisement
"Viwa came onto the scene last year and has been fantastic and for him it's time to reflect on performance, we looking for consistency in performance, we sat down and spoken, he hasn't been as consistent and we'll continue to work on that because he's a valuable asset, Viwa, he's got the pace."
Gollings adds he'll pick on form and character plus its important players know that there is that level of competition which is going to keep them on their toes.
The Fiji 7s side leaves for USA tonight and their first match is against Japan at 7:05am next Sunday.