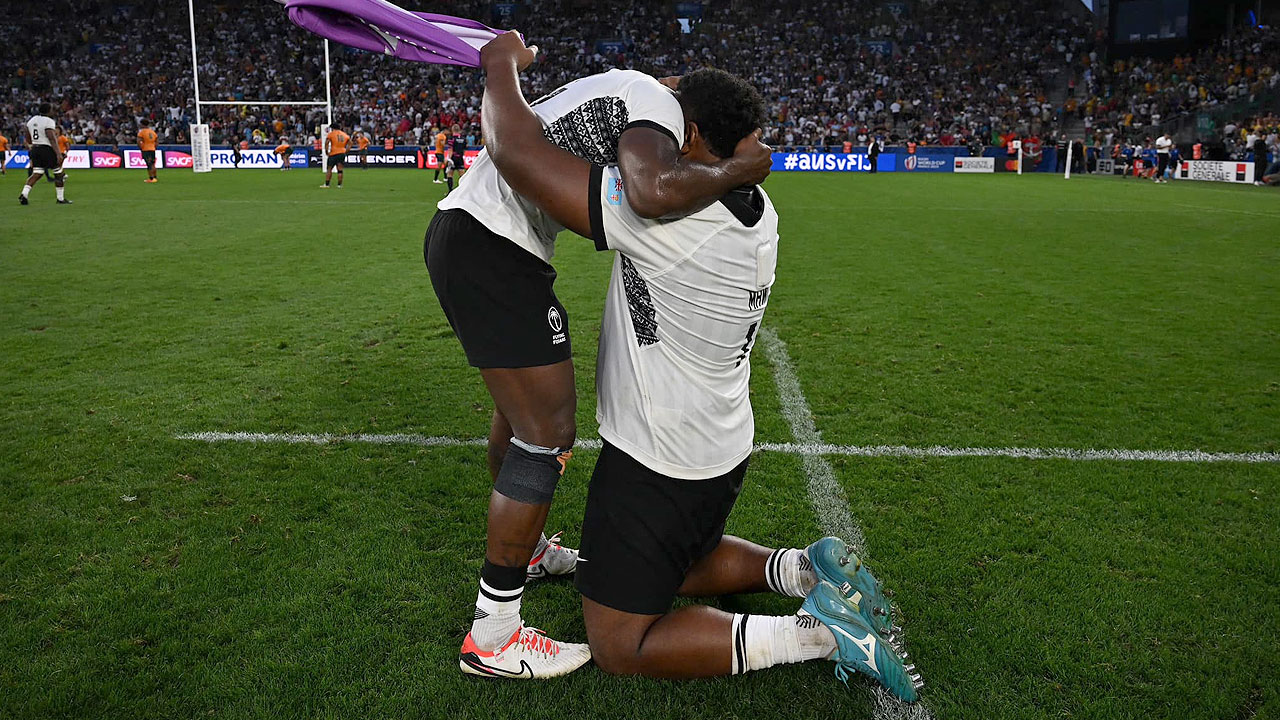 [Source: Fiji Rugby/ Facebook]
Former Fiji rugby international Seremaia Bai believes that having the Flying Fijians included in the Rugby Championship will be a tremendous boost.
Following Fiji's impressive 22-15 victory over Australia at the Rugby World Cup, there have been growing calls to include Fiji in the Rugby Championship.
Bai, who is the Flying Fijian's kicking coach, emphasizes that such inclusion will provide a massive advantage to a smaller nation like Fiji.
Article continues after advertisement
He asserts that to become the best, you must compete against the best, and Fiji is not far behind New Zealand and Australia in terms of rugby prowess.
Bai points to the outstanding performances of local players who have played for the Drua, reaching the quarter-finals in the second season.
This, he believes, hints at how Fiji can consistently perform at the international level.
Drawing from his own experience, Bai notes that he played for Fiji for approximately 14 years but participated in only 53 Test matches.
In contrast, players from Australia and New Zealand may play for only six years yet manage to accumulate 100 Test matches.
Bai underscores the significance of gaining experience at the highest level and highlights the challenges tier-two nations face in sustaining competitiveness at that level.