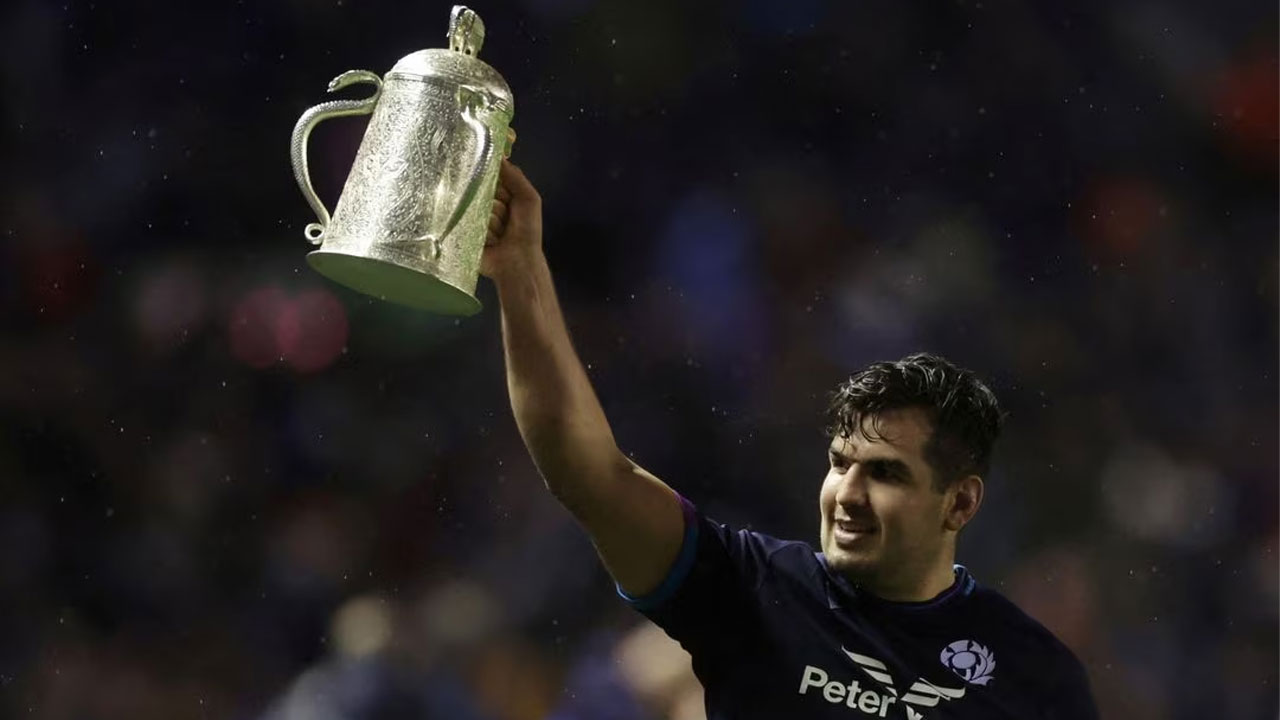 [Source: Reuters]
Scotland's Stuart McInally said his "rugby story is over" after a neck injury prevented the hooker from winning a 50th cap and ended his hopes of bidding a glorious farewell to the sport on the pitch at the World Cup.
The former skipper was cut from Gregor Townsend's final squad for the tournament in August, but an injury to Dave Cherry at the team hotel saw the forward drafted in to join the squad in France.
McInally, who had said earlier in the year he would retire from rugby in November to become an airline pilot, then suffered an injury in training last week and had to withdraw from the squad without playing a game and adding to his 49 caps.
Article continues after advertisement
The 33-year-old said on social media that he had enjoyed the time of his life playing for Scotland in a career that had seen the usual highs and lows of a professional athlete.
"On reflection, the good times have, overwhelmingly, outweighed the struggles, and I wouldn't change my journey," he added.
"It was a privilege to end my career being part of the 2023 Scotland Rugby World Cup squad and, for now, my rugby story is over. It's time to start the next one."
Former Scotland fullback Chris Paterson said McInally should be proud of what he has achieved.
"I feel so sorry for him not to get that final bow," he told the BBC. "It's horrible and it's all happened to one of the best guys you could ever meet – a brilliant bloke. But it just sums up sport.
"When he sits back, he can be so proud of what he's achieved. He's a special player."
Scotland are third in Pool B at the World Cup after losing to South Africa in their opener and beating Tonga on Sunday. They face Romania and Ireland in their final two group games.