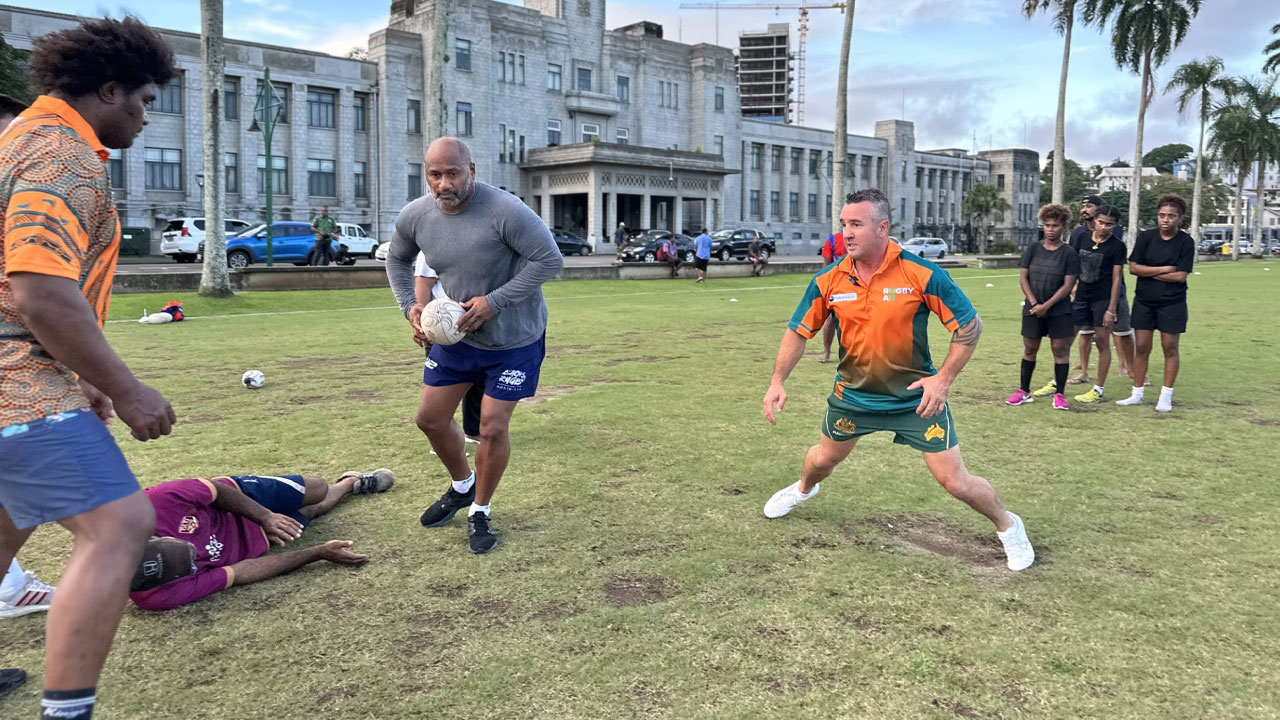 [Source: Photo Supplied]
It was a special moment for Deaf Rugby Fiji players as they rubbed shoulders with former Wallabies, Radike Samo and Lote Tuqiri.
Players were also joined by Australian Head Deaf Rugby coach David Kearsey at Albert Park in Suva.
The presence of Samo, Tuqiri and Kearsey was a testament to the strength of the Fijian and Australian friendship and PacificAus Sports partnership and rugby bond.
Article continues after advertisement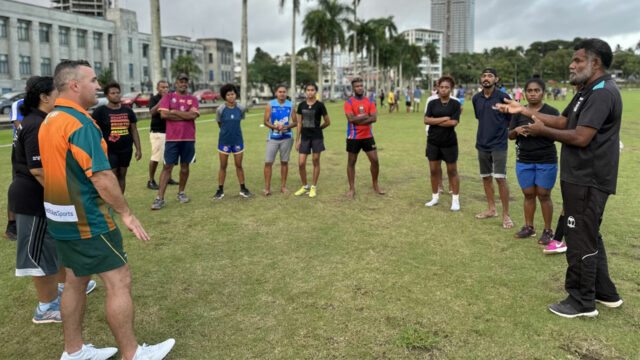 [Source: Photo Supplied]
Samo and Tuqiri were impressed with the passion and dedication of the players and coaches.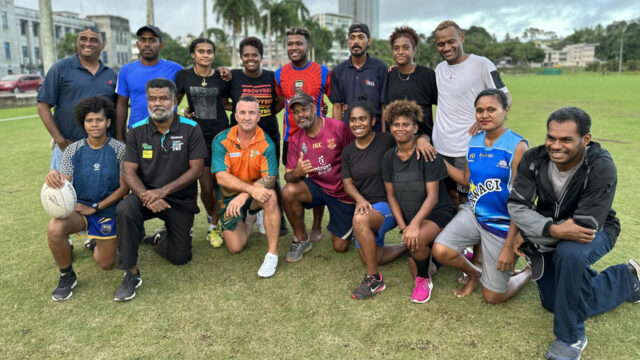 [Source: Photo Supplied]
Australia's Deaf Rugby coach Kearsey says sport is so important for everyone, regardless of their abilities.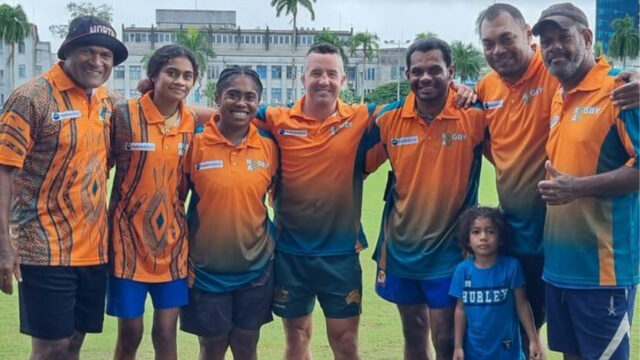 [Source: Photo Supplied]