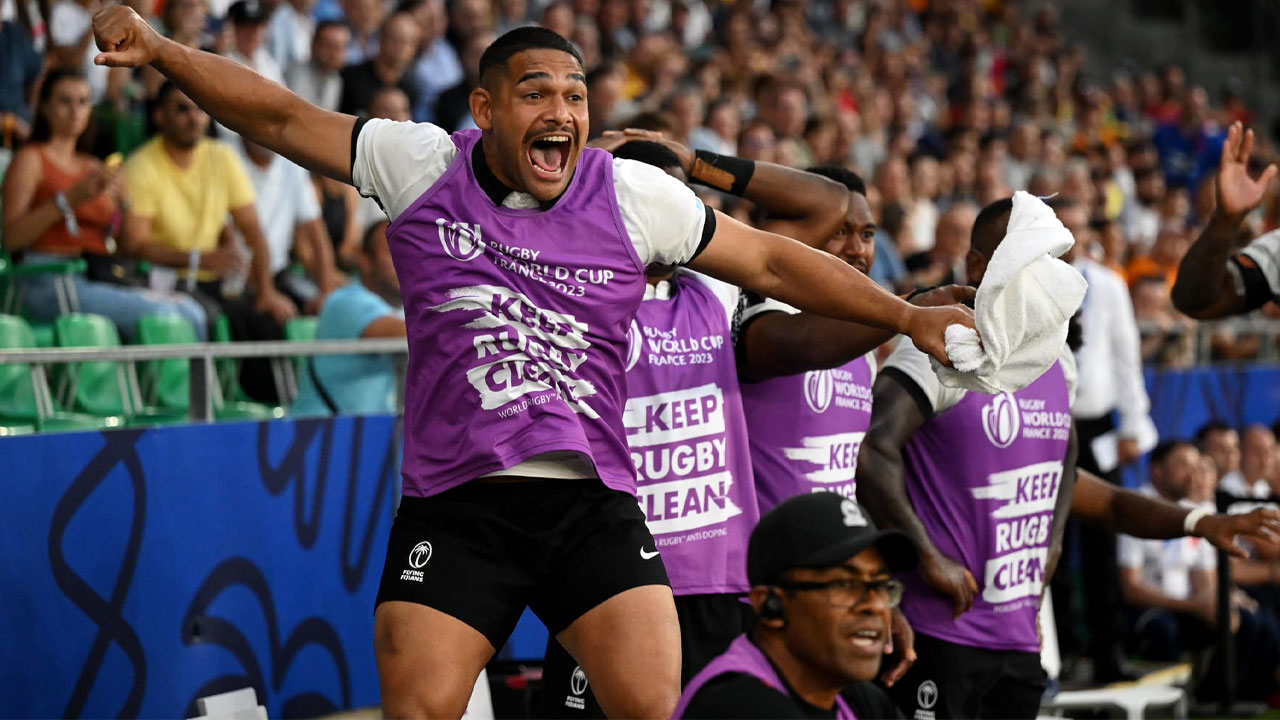 [Source: Fiji Rugby]
Former Flying Fijians prop Viliame 'Big Bill' Cavubati has expressed his absolute elation following the Fiji vs. Australia match on Monday.
Fiji's 22-15 victory at the Rugby World Cup stirred deep emotions in many former representatives, including Cavubati.
In 2005, he earned the distinction of being the heaviest player to ever participate in an international match at 167 kilograms.
Article continues after advertisement
Cavubati shared his emotions at the sound of the final whistle.
"It was exciting, I was actually telling myself man we got to push this, because I saw the last scrum before that and I said nah we can do this, we can do this, because I saw the other prop was struggling a bit. And as soon as they did that, I started jumping, I had to claim down because my neighbors were like… but I was excited."
The former international, based in Wellington, points out a distinction between the present team and those from the past.
"Really very good, very good team. Just fitness wise and just the calmness because I remember some of the old days footage, man some of the Fijian players will be flying an doing stupid things, but these guys held their cool, which is quite good and the players that are leading have actually played pressure rugby."
Cavubati's brother Tevita Cavubati also played for Fiji as a lock and featured in two World Cups.