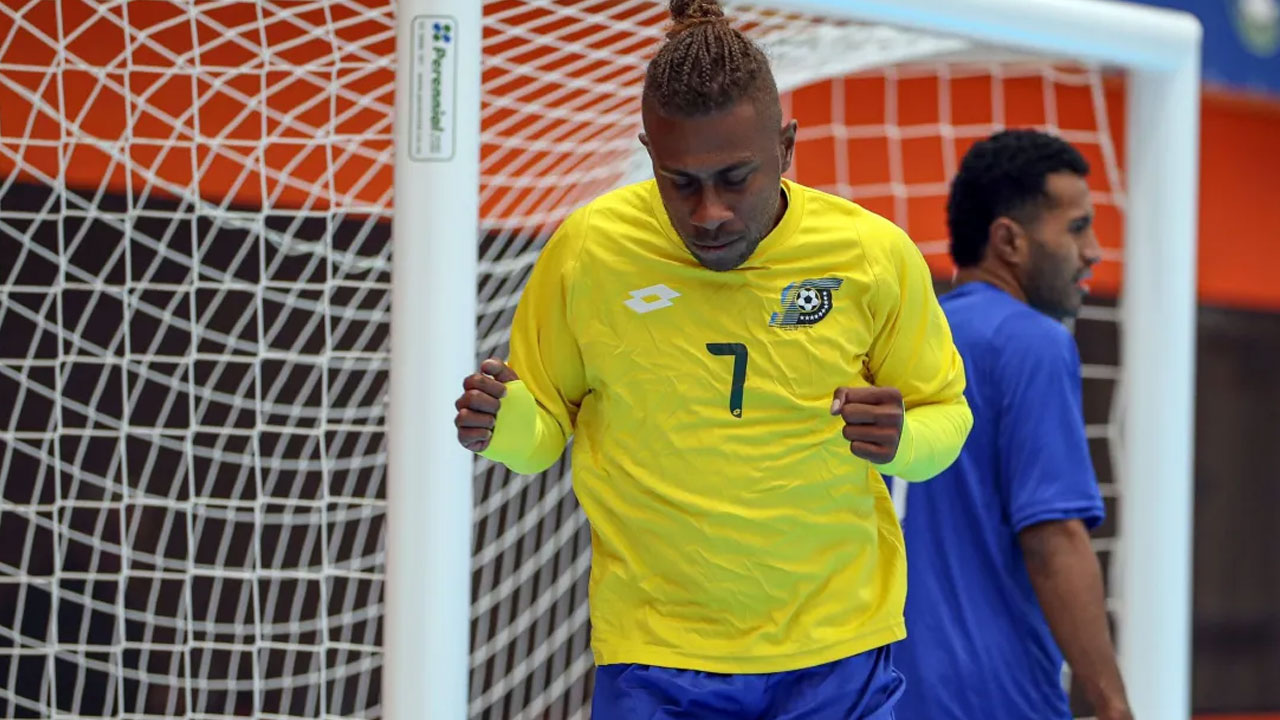 [Source: OFC Media via Phototek]
Solomon Islands struck three goals early in the first-half to put themselves in charge against Samoa and confirm their place in the semi-finals at the OFC Futsal Nations Cup 2023.
Needing a big win to be sure of progression to the last four, the Solomon Islands flew out of the blocks in the first period, racing into a 3-0 lead within the opening five minutes.
George Stevenson and Micah Lea'alafa were the key protagonists for Damon Shaw's side as they worked hard to build up a substantial lead that would give them a safety net with qualification for the semi-finals in sight.
Article continues after advertisement
An unfortunate own goal added to the tally in the first stanza as Samoa worked diligently but struggled to seriously work Solomon's goalkeeper Cliff Sasau.
Compounding Samoan misery was a red card to Lapalapa Toni when he handled a goal-bound effort, leaving the referee with little choice.
Three goals in the first 4 minutes of the second-half put paid to any hopes of a Samoa comeback but they did register two consolation goals late in the piece, courtesy of Dilo Tumua and then Jefferson Fa'amatau.
Late goals from Calvin Do'oro and Junior Mana padded out the scoreline as Solomon Islands confidently assured themselves of a place in the last four.
Samoa: 2 (Dilo TUMUA 31′, Jefferson FA'AMATAU 32′)
Solomon Islands: 13 (George STEVENSON 3′ 17′, Junior MANA 4′ 35′, Own Goal 5′, Micah LEA'ALAFA 10′, 11′, 21′ 24′, Calvin DO'ORO 22′ 38′, Owen BUNABO 26′, Clifford MISITANA 32′)
HT: 0-6