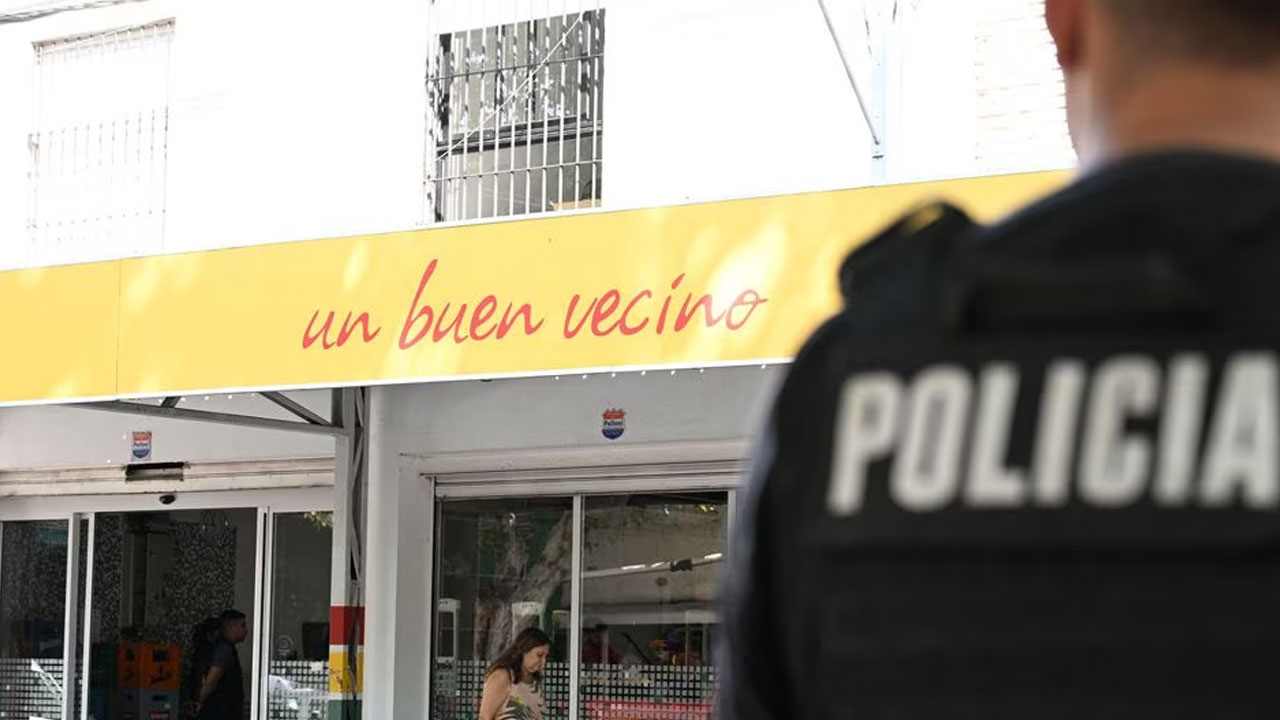 A police officer stands guard outside a supermarket that belongs to the family of Antonela Roccuzzo, wife of Argentine soccer star Lionel Messi, after after two people on motorcycles attacked it and left a threatening message for Messi and the city mayor, Pablo Javkin, according to local media, in Rosario, Argentina [Source: Reuters]
Two people on motorcycles shot at a supermarket belonging to the family of Antonela Roccuzzo, wife of Lionel Messi, in Rosario, in Argentina's Santa Fe province early on Thursday morning, local media and the city's mayor reported.
A threatening hand-written message for 35-year-old Messi, Argentina's captain and seven-times World Player of the Year, was also left on the shop door.
"Messi, we are waiting for you, (Pablo) Javkin (the mayor) is also a narco, he is not going to take care of you," it read.
Article continues after advertisement
Javkin blamed the security forces for failing to effectively combat organized crime, which in recent years has grown in the important port city, where dozens of ships daily load thousands of tons of grain.
"I spoke (with the Roccuzzos) and they are worried," Javkin told reporters outside the supermarket that was attacked.
Television images showed bullet casings on the sidewalk where the business belonging to Roccuzzo's family is located. The front of the building was hit by 14 bullets and the shop remained closed on Thursday morning.