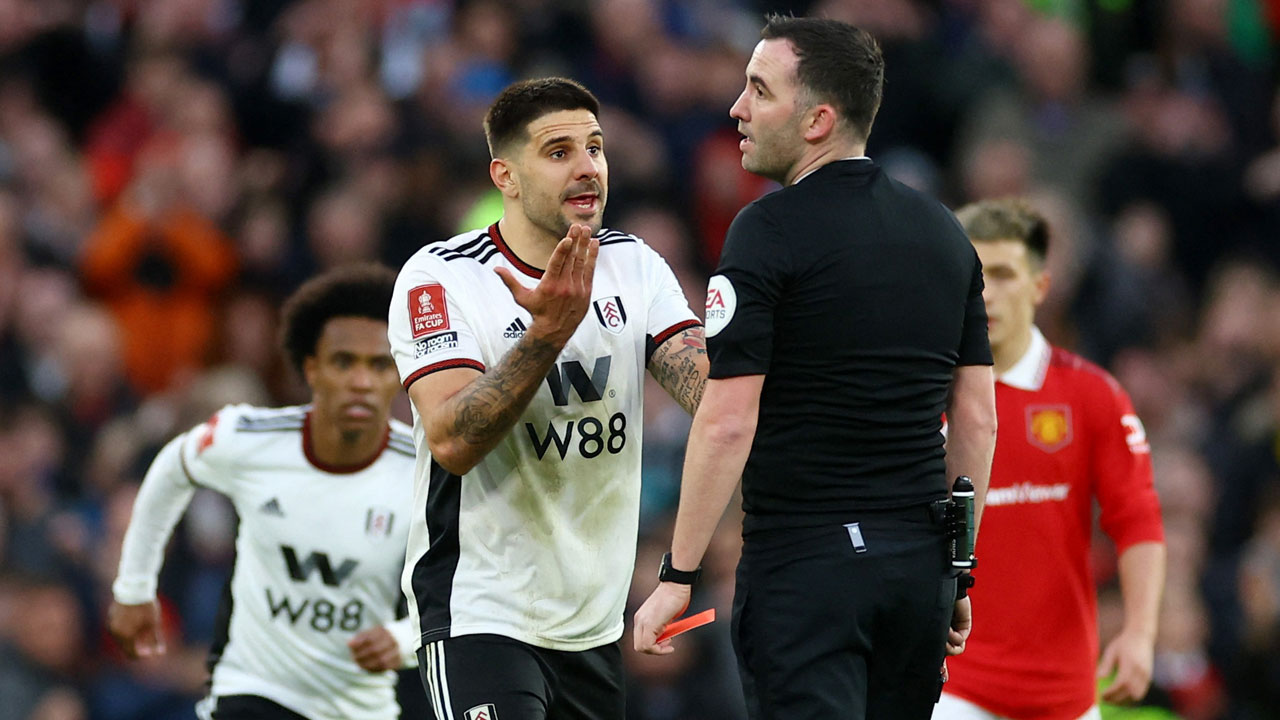 [Source: Reuters]
Fulham striker Aleksandar Mitrovic is facing a lengthy ban after the Football Association says the standard punishment for his dismissal during their 3-1 FA Cup quarter-final defeat by Manchester United would be clearly insufficient.
Fulham coach Marco Silva was also charged by the FA.
During the second half of Monday's tie, a confrontation broke out after Fulham's Willian was red-carded for handling the ball in the box following a VAR review.
Article continues after advertisement
During a chaotic few minutes, coach Silva angrily addressed the fourth official before being shown a red card.
Serbian forward Mitrovic was also red-carded after confronting the referee and shoving him with his shoulder.
The FA also says that Mitrovic's behaviour after the sending off was insulting and threatening.