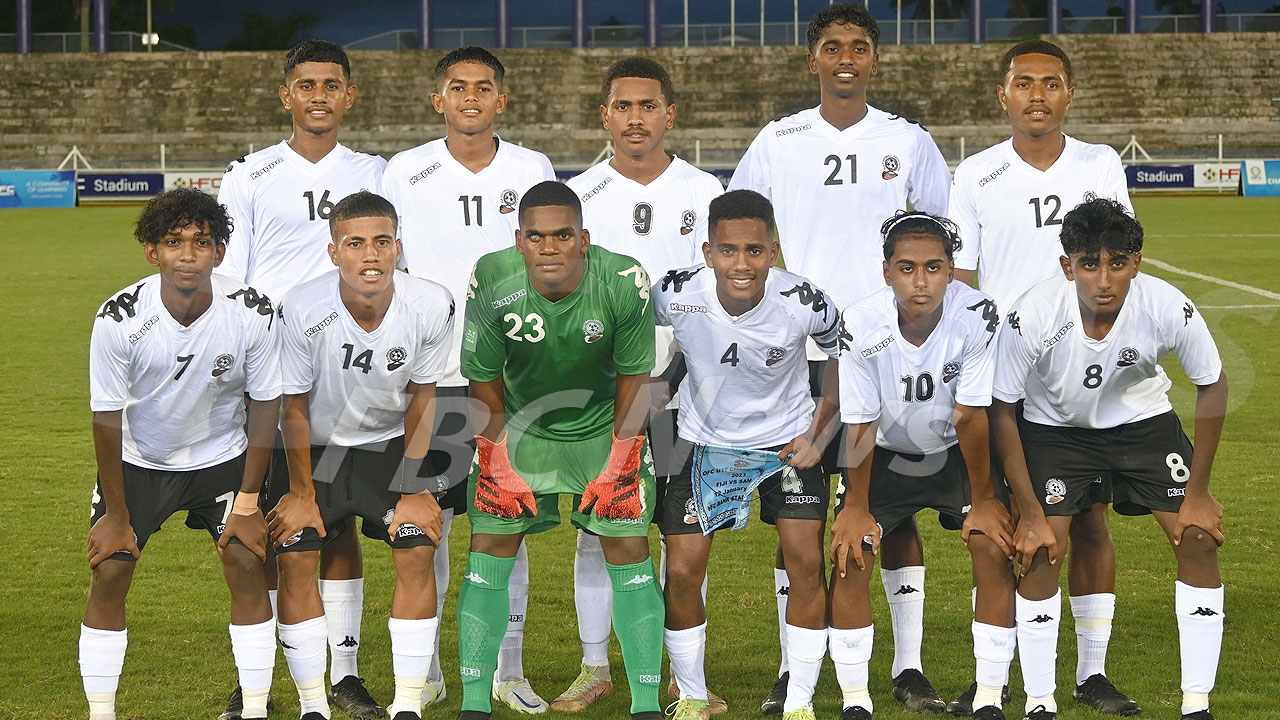 Baby Bula Boys.
The Baby Bula Boys believe their defence will be tested in their second OFC Under-17 pool match tomorrow.
Fiji has three points under its name and a win against Tonga will see them top the pool and go through to the quarter-final.
Head coach Sunil Kumar says after watching Tonga on Sunday, they've formulated a strategy.
Article continues after advertisement
"We want to keep the ball moving fast against Tonga. Focus on defending because we know Tonga is playing a lot of high balls so we have to be aware of transition to defence."
Kumar adds they are taking each game at a time and every team they will face will be accorded the same respect.
The team is also calling on fans to turn up in numbers and cheer on the players as they chase a quarter-final spot.
Tomorrow's match will kick-off at 7pm at the HFC Bank Stadium in Suva.