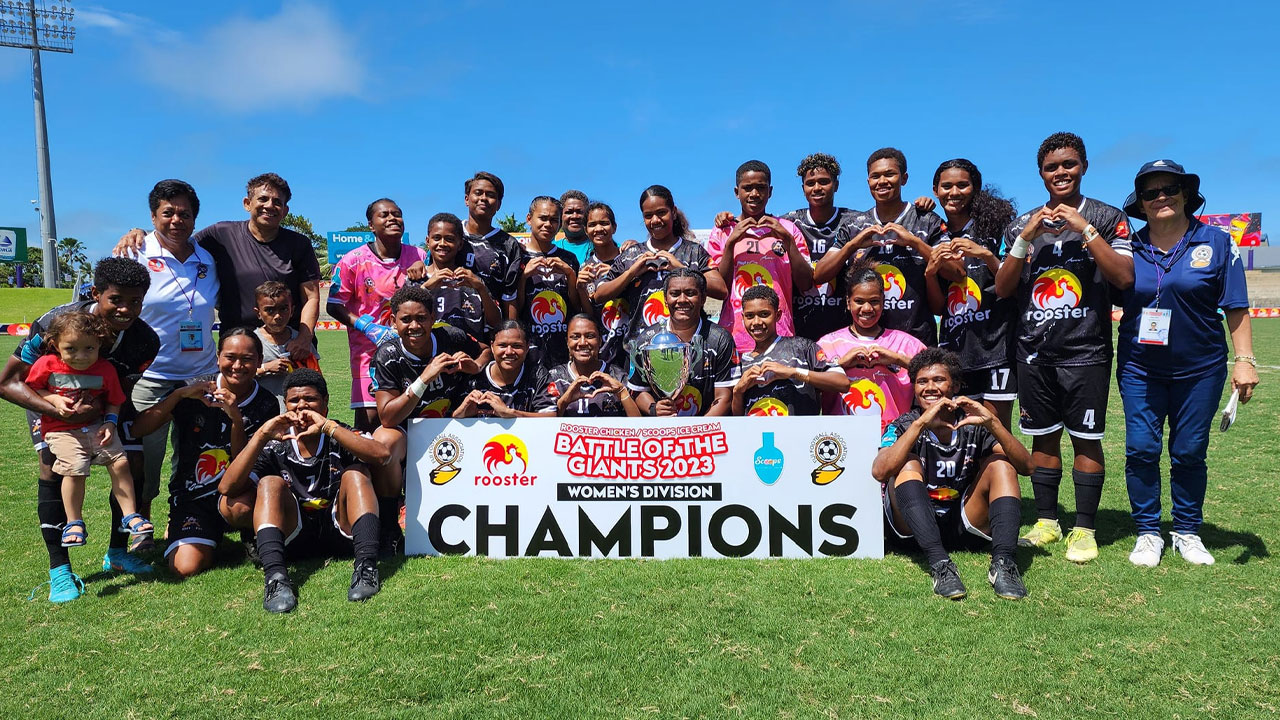 [Source: Fiji Football Association/ Facebook]
The Ba women's football team emerged victorious in the Women's Rooster Chicken/Scoops Premium Ice Cream Battle of the Giant tournament today.
The team secured a 5-4 win against Labasa in the final round robin match held at the HFC Bank Stadium.
Ba displayed exceptional performance throughout the tournament, winning all their games and recording the highest points among the other three teams.
Article continues after advertisement
Head coach, Sharlene Lockington they it's an emotional day for them as all their sacrifices has paid off.
"It's historic for the first BOG that we have pulled. I think we ahev proven that we are the real champions of Fiji and I think its deserving as we have the biggest development, our youngest player is 11-year old."
In the meantime, the Senior Division playoffs are underway, with Nasinu and Savusavu competing for promotion to the Premier Division next season before the final showdown takes place.