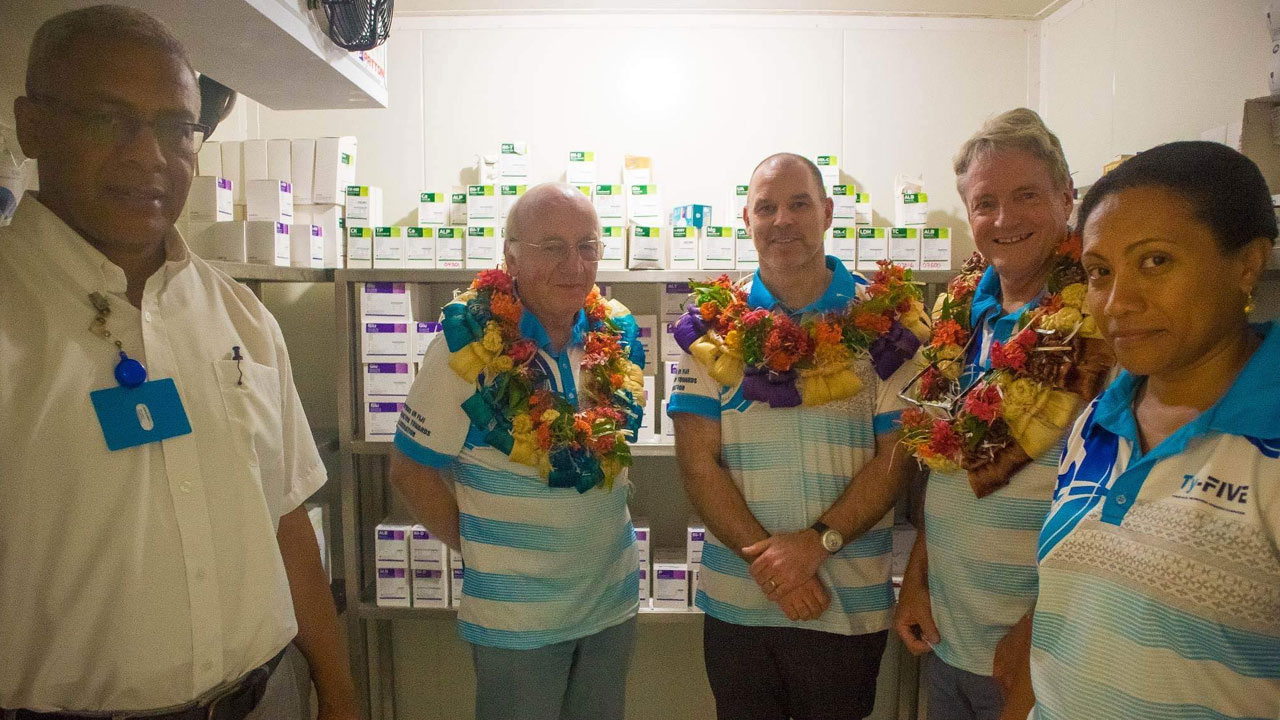 [Photo Supplied]
The first-ever walk-in cooler and freezer at Labasa Hospital's laboratory has enabled the refrigeration and longer storage of specimens and other items.
Laboratory Superintendent, Makarita Baleinadogo says the new equipment has met their challenge of securing storage space for laboratory reagents and consumables.
Baleinadogo says this has also enabled them to store more items.
Article continues after advertisement
The laboratory performs a variety of clinical testing on patient samples received from the four subdivisions in the Northern Division.
It carries out blood and stool cultures to diagnose typhoid in symptomatic patients and their communities as part of a typhoid case investigation.
The walk-in cooler and freezer were funded by Ty-FIVE.
It is a partnership between the Ministry of Health and Medical Services of Fiji, the International Vaccine Institute, Murdoch Children's Research Institute, and the University of Melbourne.
Ty-FIVE is currently strengthening the typhoid surveillance system and will launch a public health mass vaccination campaign against typhoid in the Northern Division this year.
One of the project's initiatives is enhancing the capacity of divisional hospitals' laboratories by procuring necessary equipment and supplies.