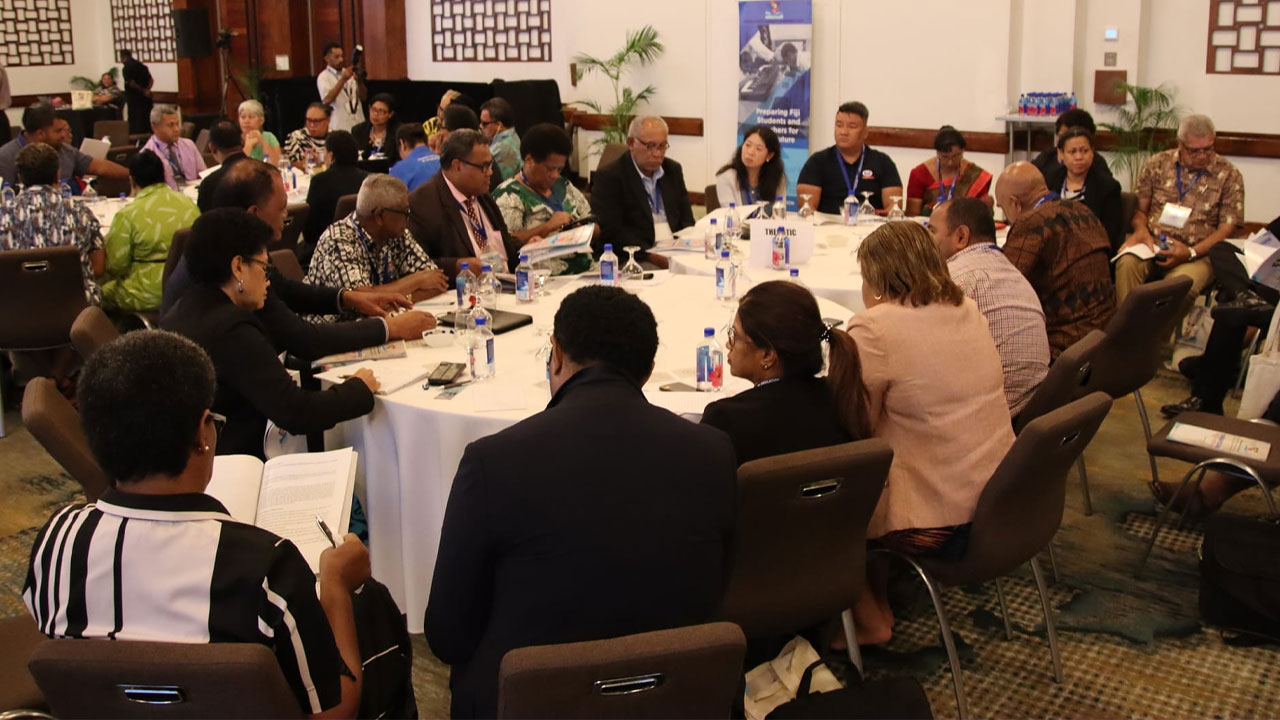 [Source: Ministry of Education FIJI/ Facebook]
Minister for Home Affairs Pio Tikoduadua has lauded the Ministry of Education for successfully carrying out the National Education Summit.
In a statement, Tikoduadua also affirms his ministry's commitment to enhancing national security and workforce empowerment through the diligent implementation of the comprehensive strategies detailed in Thematic Area 6: Digital Learning and Transformation, Information Technology, and Cyber Safety.
Tikoduadua thanked the education sector for its dedication to advancing education and cybersecurity in Fiji, which exemplifies the collaborative spirit that will undoubtedly lead the nation toward a brighter and more secure future.
Article continues after advertisement
He says at the heart of this strategy is the objective of safeguarding Fiji's digital borders.
The Minister says that to protect Fiji's interests and citizens, it is essential that we take proactive measures to secure the people of Fiji and our digital infrastructure.
He adds that through increased awareness, comprehensive cybersecurity measures, and digital wellbeing initiatives, we are reducing the risk of our citizens falling victim to online threats and being victims of cybercrime.
He says the Ministry of Home Affairs and Immigration proudly stands shoulder to shoulder with the Ministry of Education in this transformative journey.
Tikoduadua says his ministry pledges full support to ensure the effective implementation of these strategies.