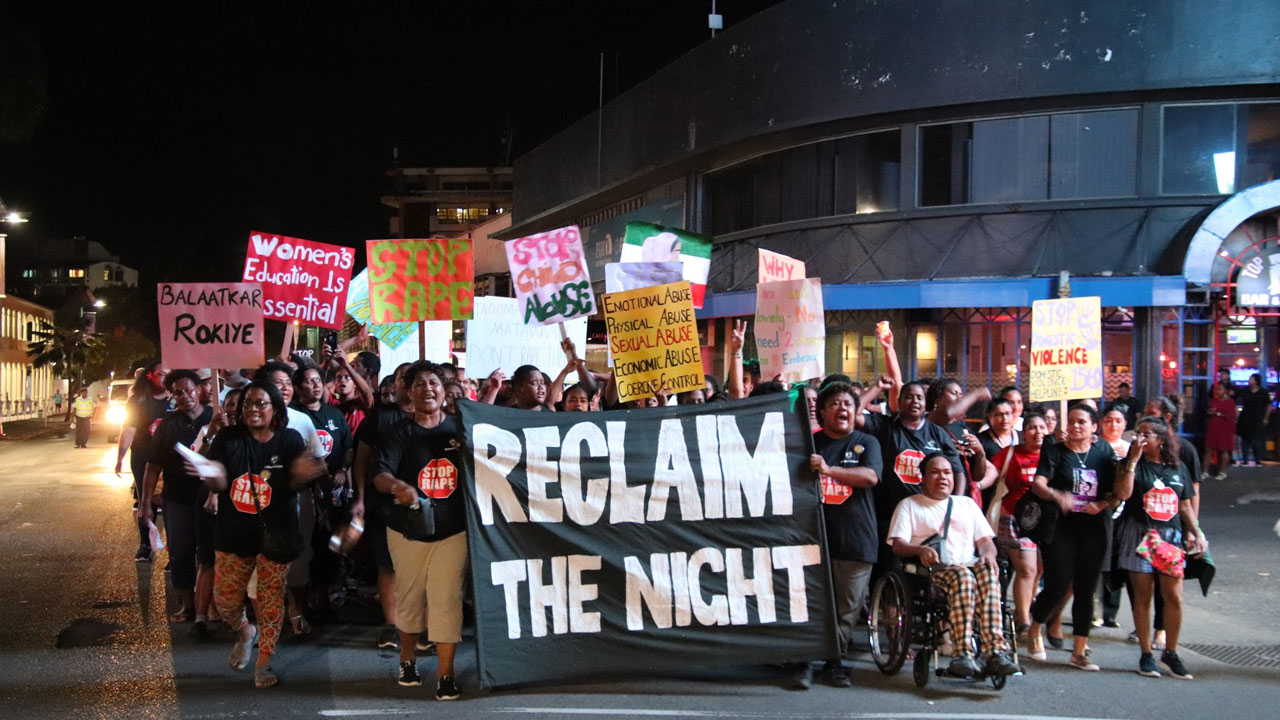 [Source: Fiji Women's Crisis Centre/ Facebook]
Minister for Home Affairs Pio Tikoduadua has apologized for the mix up that almost prevented the Reclaim the Night march from going ahead last night.
The Minister had to intervene as some police officers at the event were giving directives for activists not to wear West Papuan t-shirts or carry its flags if the march were to go ahead.
The matter was resolved after Tikoduadua called and spoke to one of the officers.
Article continues after advertisement
The Minister says, to make things clear, human rights are paramount.
He adds that they are working together with the police to undo the mentality that has been the norm over the past 16 years—it's slow, but it will happen.
Meanwhile, Police Chief Operations Officer Livai Driu has also apologized, saying it was a miscommunication that led to the incident.
He says the officers were following the conditions of the permit issued.
Driu adds that the matter was sorted, and officers were directed to allow the march procession to continue.