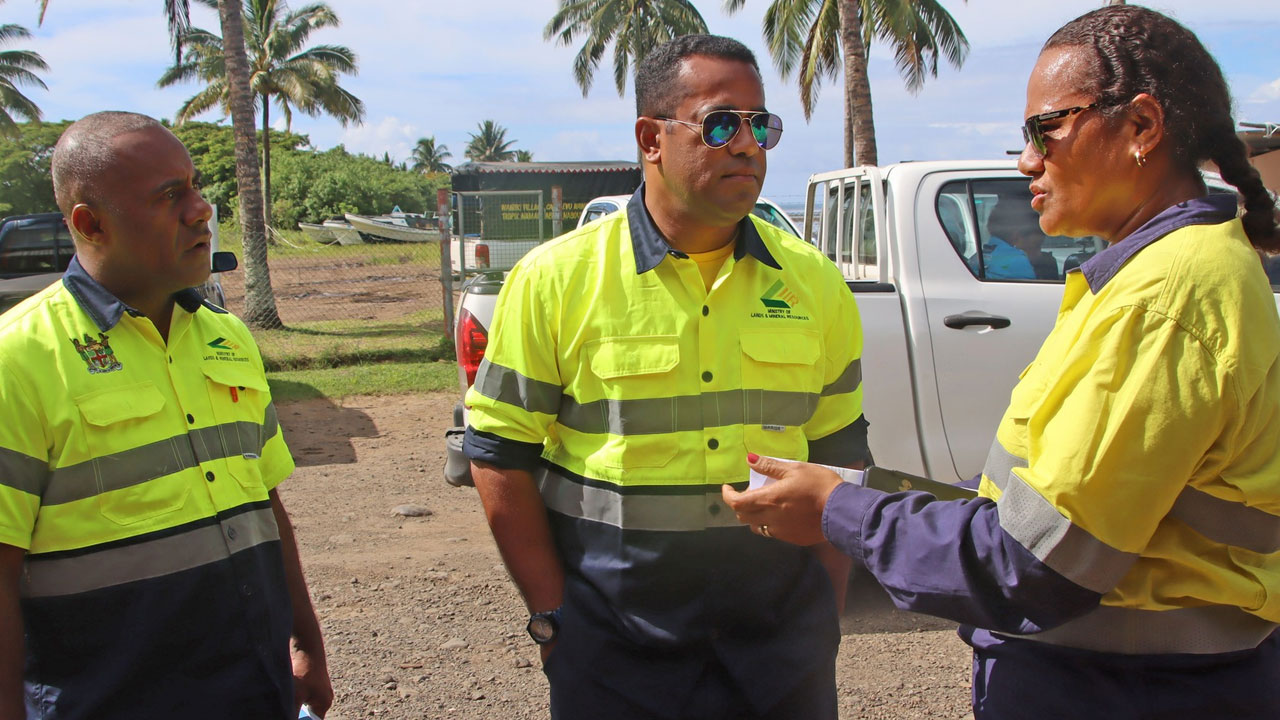 Filimoni Vosarogo [middle] [Source: Fijian Government]
The three families living on the land being developed for the Nabouwalu Township have been compensated $9,000 to relocate.
In a briefing to the Minister for Lands and Mineral Resources Filimoni Vosarogo on the progress of the Nabouwalu Township Development project, Town and Country Planning Officer North, Manasa Tuilau says each of the families has been given $3,000.
And, the iTaukei Land Trust Board has secured a new site for the families to relocate to.
Article continues after advertisement
Tuilau says so far, only one family has relocated but to a different site at their own will and the other two families have yet to move to the new relocation site.
The new site is about 10 minutes from their current location, beside Nabouwalu Road.
"On the site clearing, the contractor want the site to be filled first. So, we are currently looking for land, soil so that we can fill the site so the two families can move there."
The Department of Town and Country Planning and the Itaukei Land Trust Board have been tasked with finding an extraction site.
The Nabouwalu Township Development Project covers approximately 5.135 hectares of land.
Initial ground works for the project started in 2016.