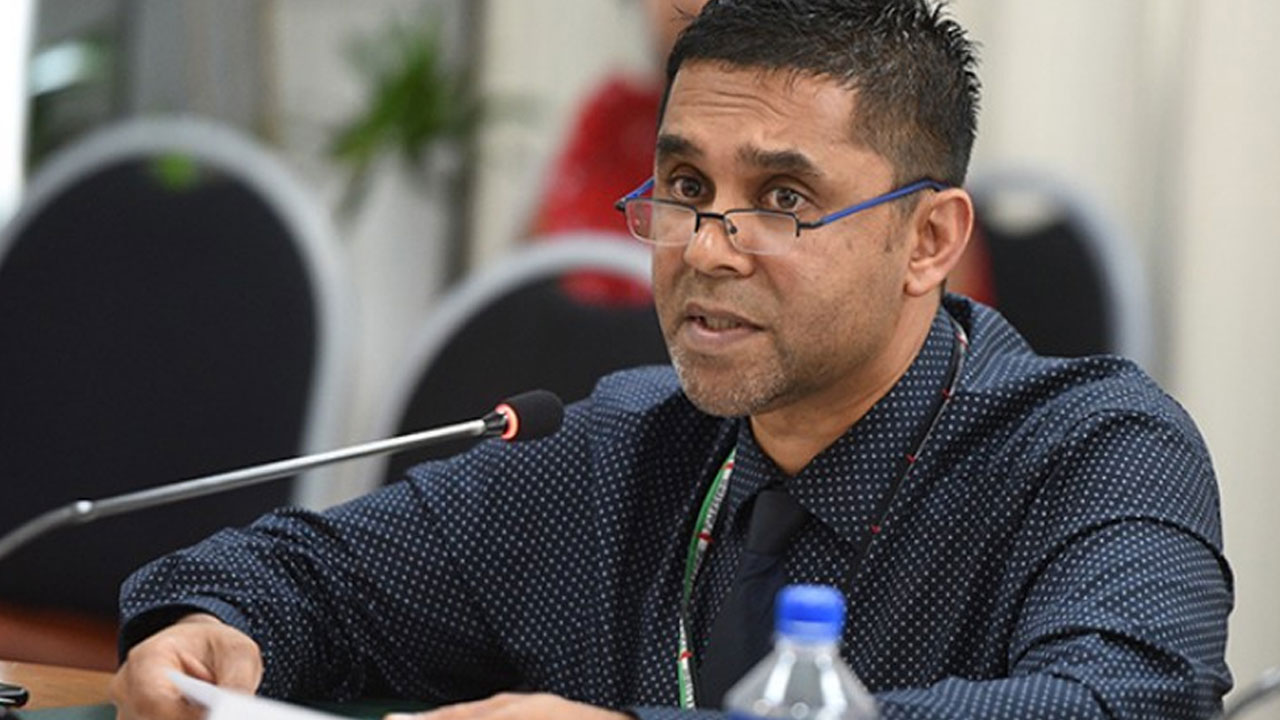 Riyaz Sayed-Khaiyum.
The Fijian Broadcasting Corporation Board has terminated the contract of FBC Chief Executive Riyaz Sayed-Khaiyum.
In a statement, Board Chair Ajay Amrit says they have no confidence in the ability of the current CEO.
Amrit says Chief Finance Officer Vimlesh Sagar will act in this position until such time as the Board can confidently appoint a person with the appropriate commercial competency and attributes needed to lead the company.
Article continues after advertisement
He says the board has also been made aware that the CEO of FBC earns considerably more than government ministers and even the Prime Minister, which was a shock to the board, adding that it would be a shock to most of the citizens of this country.
He further stated that accountability and transparency have been brought up in Parliament many times over the past few years, and it saddens him to have to confirm reports are true regarding the purchase of a vehicle for the CEO that has cost the company nearly $200,000.
Amrit says his board and he consider it highly inappropriate, and this certainly is not the direction the new government and the new FBC board want to go in. He says this is extravagance at its greatest.
The statement says Amrit and the Board have had preliminary discussions with the Deputy Prime Minister and Minister of Finance, Professor Biman Prasad, and with the concurrence of Prime Minister Sitiveni Rabuka, the government grant to FBC will be reviewed.
Amrit says the board will work with staff and management to ensure that FBC is a financially viable and self-sustaining commercial business while honouring its PSB responsibilities.
He confirms that an investigation has been called to look into the spending of the PSB fee or grant from the government to FBC, which since the current CEO took over in 2008 has now totalled a staggering $93,782,811.45 (93 million, 782 thousand, 811 dollars, and 45 cents).
He says the government will happily work with other media organizations to ensure that there is a positive change to the current media laws, which will allow our newsroom to function in a fresh, balanced, and new environment going forward.
Amrit has also acknowledged the work of the senior management and staff of FBC and is reassuring all staff and senior management that it will be business as usual but moving towards new goals and new opportunities.
He says the collective objective and commitment to the staff, shareholders, and valued listeners and viewers remains.
On Friday, the New FBC Board met with Sayed-Khaiyum and the Executive Directors from FBC. The meeting lasted seven hours.