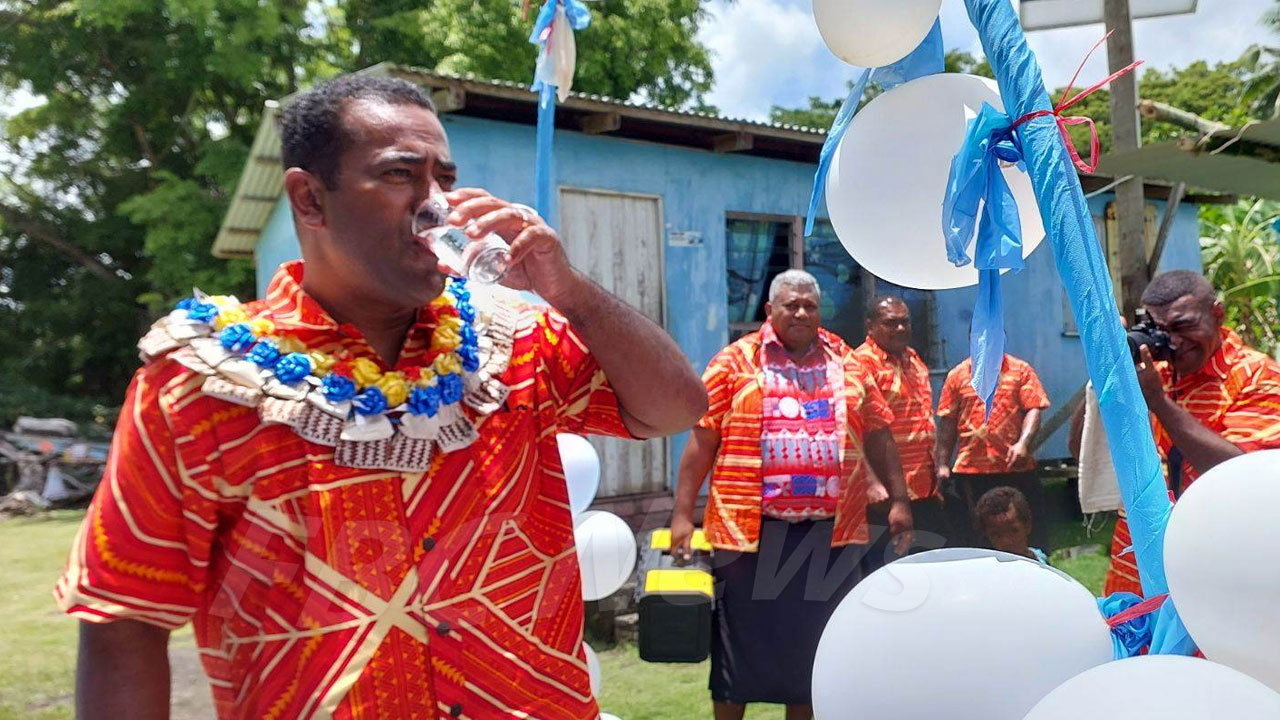 Villagers of Vunisavisavi in Cakaudrove now have a consistent and safe source of water supply following the commissioning and handover of the borehole water supply system today.
Speaking at the commissioning, Minister for Lands and Mineral Resources Filimoni Vosarogo says the system should alleviate the struggles and inconvenience the villagers faced in the past.
Vunisavisavi has always experienced a dire water crisis on an annual basis, especially during the dry season when surface water sources dry up and rainwater harvesting is inadequate.
Article continues after advertisement
Vosarogo says the $200,000 project brings the assurance of an improved, reliable water supply.
He says villagers will be able to enjoy a better quality of water, which plays a critical role in our daily lives.
Vosarogo says the system would however require consistent attention, and periodic maintenance and is fully dependent on electricity as a source of power for the pump.
He says an active water committee that is supported effectively by the community is critical to the sustainability of the scheme.
The Minister has also urged the village to strictly adhere to the recommended pumping rate and pump durations.
Failure to comply could lead to an inadequate yield and possible degradation in water quality.
The projected water demand per day for the 32 people in the village is 3,200 liters.
The borehole system can fill the two storage tanks in the village with a volume of 20,000 liters in eight hours of continuous pumping.