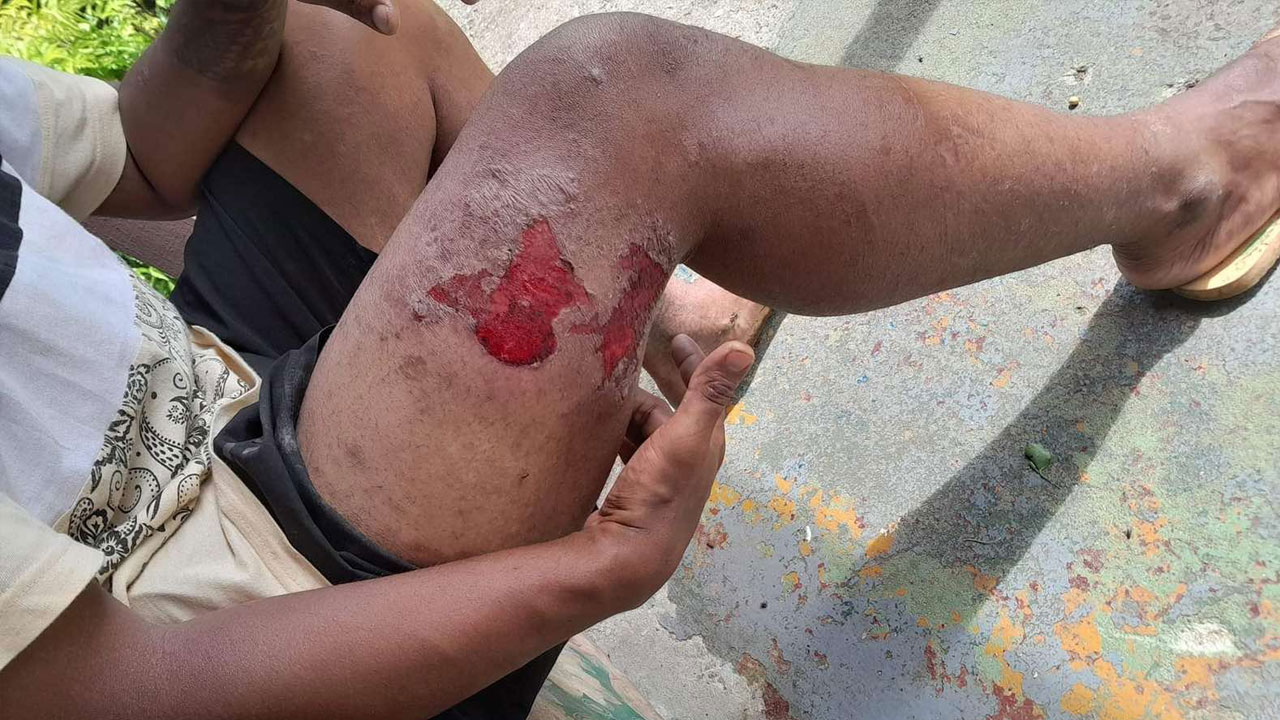 [Source: Supplied]
The Fiji Police Force has made a move to investigate a claims of assault made by a woman on social media.
Earlier this afternoon a woman made claims that her son was taken in by Police in Nabua on Sunday.
She claims that later on Monday she contacted her son, only to find out that he had been admitted to the hospital.
Article continues after advertisement
She claims that officers from Nabua poured benzene on his leg before lighting it.
The woman had since posted a picture of her son's legs and the alleged burns.
The Acting Commissioner of Police, Juki Fong Chew, has directed the Divisional Police Commander South to look into the claims and verify the information.