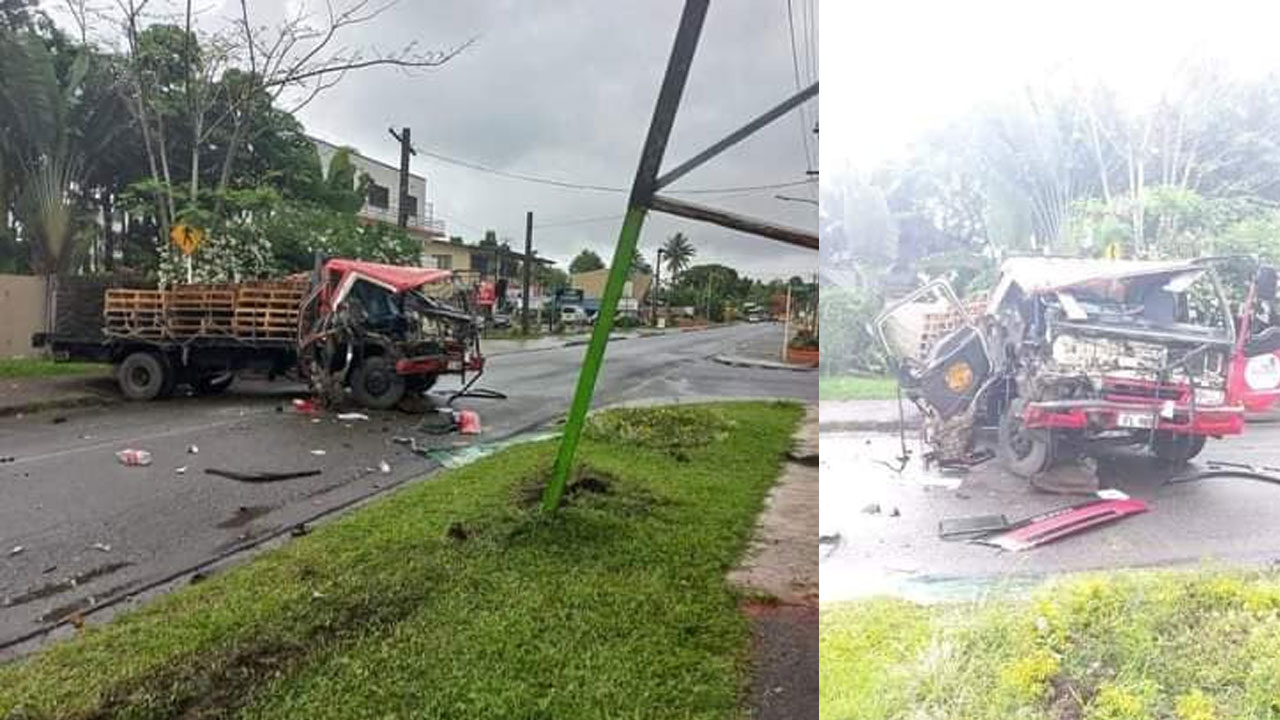 [Source: Pita Lee/Facebook]
A garbage truck and a car were involved in a head-on collision in Lami today.
Police confirm that the incident happened at 11am and there were no serious injuries.
Both drivers have been treated and sent home.
Article continues after advertisement
Police is urging motorists to strictly adhere to the road safety measures during this wet and festive season.