Parliament
Rabuka needs to resign, not Bainimarama: Seruiratu
November 20, 2019 4:56 pm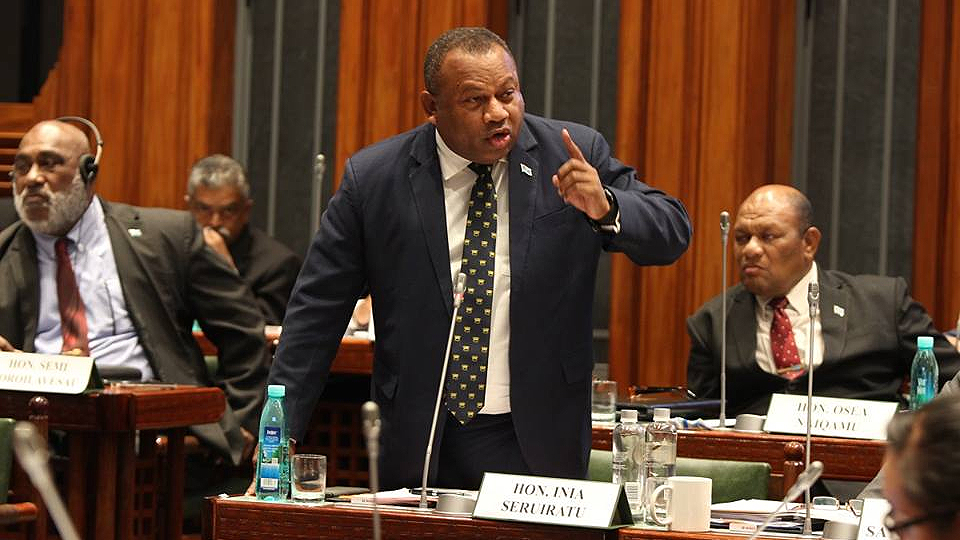 The Leader of government and Defence Minister Inia Seruiratu has called on SODELPA MP's in parliament to ask their Leader Sitiveni Rabuka to step down.
Leader of Government in Parliament Inia Seruiratu has called on SODELPA MP's to ask their Leader Sitiveni Rabuka to step down.
Seruiratu says Rabuka should step down because his return to politics has increased fear among many Fijians.
The Defence Minister says Rabuka's return to the political arena has caused a lot of apprehensions.
Article continues after advertisement
"I'll  ask the SODELPA members of the opposition to do the honorable thing as well ask your honorable leader as well to step down, it will be good for your party and it will be good for the country, you are the Social Democratic Liberal Party, but you have a staunch Nationalist as your leader, that is why you always have this strategic paralysis, the inconsistency that I always talked about in this parliament."
Seruiratu says the Opposition has still not realized why Fijians have put them on the other side of the House.
"For the leader of the opposition to say that, it's the most ungracious that he has heard in the parliament of Fiji. To me, it is unbecoming, shameful and disrespectful. Let me say this to the opposition now, the honorable prime minister will not step down, nor this government, not now, and not even in the next election, when will prove ourselves again to the people of Fiji come 2022."
The Minister says Opposition MPs have run out of ideas.
"This is not the place to be calling for the government to stand down which reflects their shallow thinking and lack of vision. I would have thought that with some experience and wisdom been a bit more thoughtful in their responses to the Excellency speech."
The Defence Minister believes the Opposition is more interested in distorting facts and truth and instilling trouble among the Fijian population.
Keep Connected With The Latest News, Weather, And Sports on Fiji's Best Radio stations.