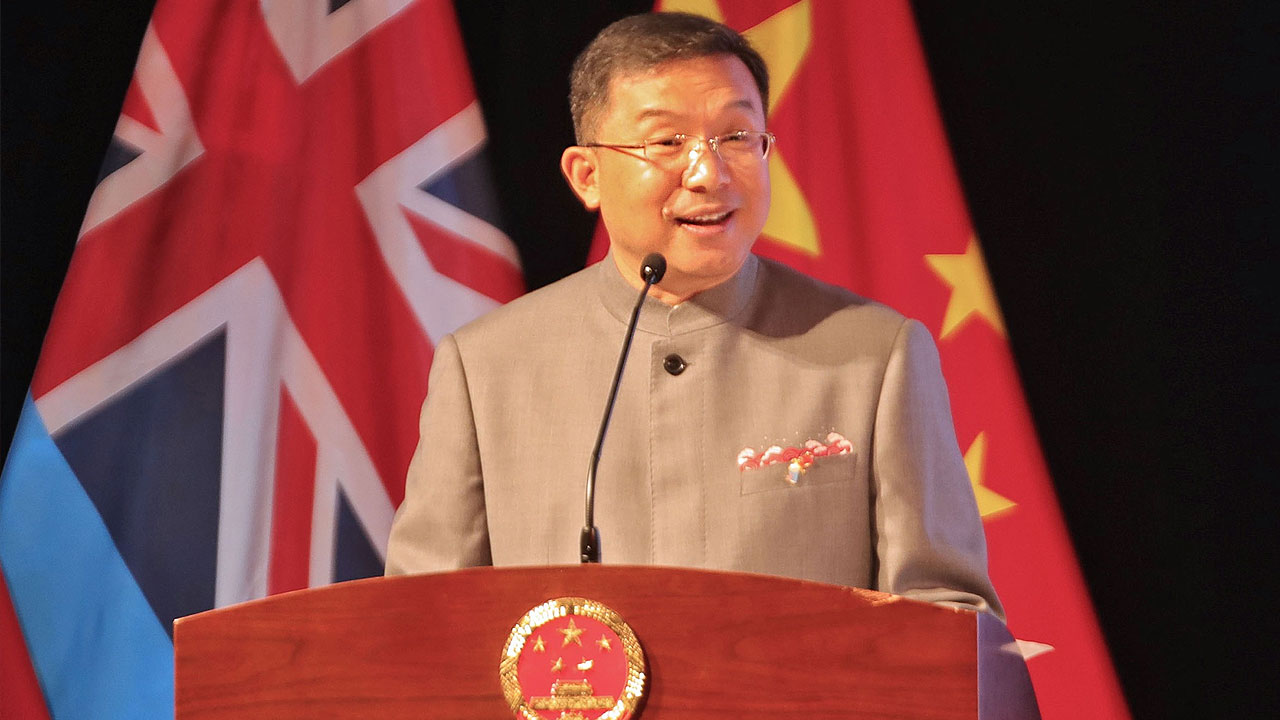 People's Republic of China to Fiji, Zhou Jian.
The Peoples Republic of China believe that the Pacific region should be a promising land for peace and development instead of a boxing ring for major power rivalries.
This was highlighted by the ambassador of the People's Republic of China to Fiji, Zhou Jian, as the two countries focus on achieving stronger, greener, and healthier global development.
Jian says that like Fiji, China is also committed to a world of universal security.
Article continues after advertisement
"A few months ago, I visited Fiji's Momi battery, which reminded me of that tragic era of war. History taught us that without peace and stability, there would be no way for development."
Jian has also acknowledged the Fiji government and Prime Minister Sitiveni Rabuka's adherence to the One China Principle, and they are confident that China must and will reunify.
China has also encouraged more Chinese enterprises to invest in Fiji, carry out cooperation in areas like green infrastructure, digital economy, clean energy, and low-carbon technology, and expand imports of high-quality products from Fiji to support Fiji's endeavours to achieve sustainable development.