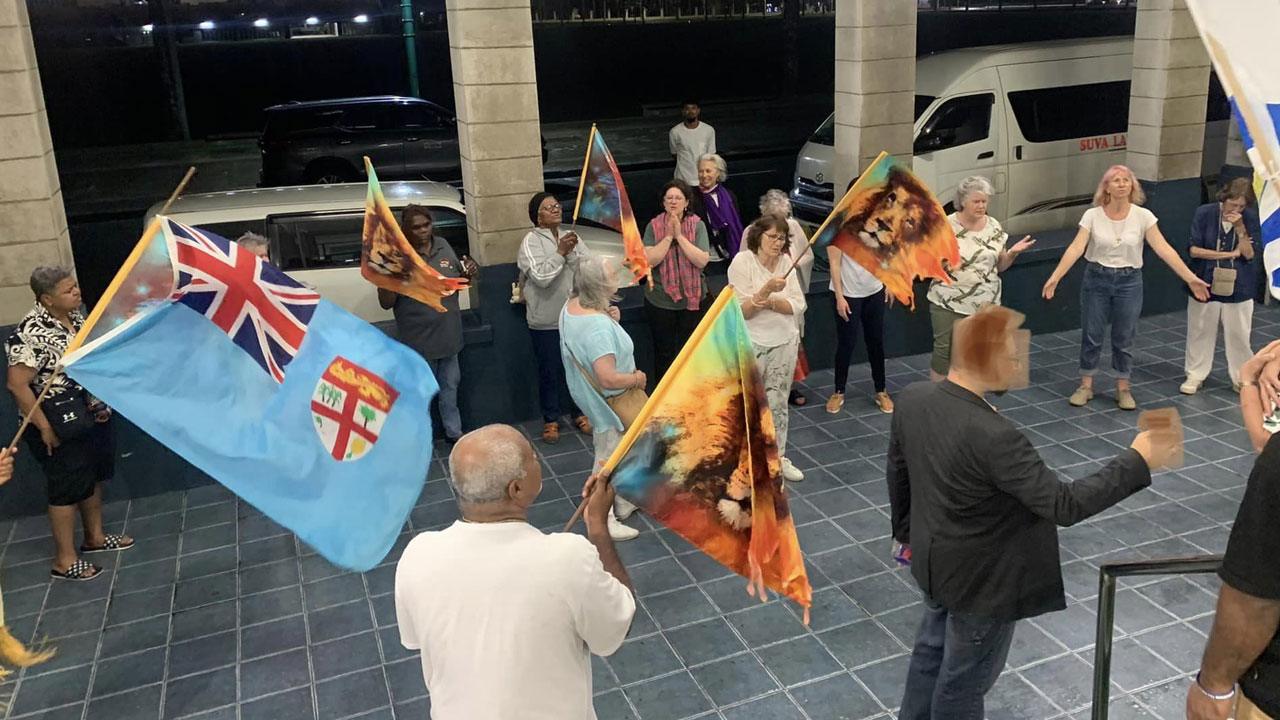 The Christian Embassy Jerusalem Fiji Branch, holding a gathering outside Parliament [Source: Samoan Delegates For Israel 2023/Facebook]
The Fiji Police Force reiterates that no permit will be given to any application to gather for the Israel and Gaza situation for security reasons.
Assistant Commissioner of Police – Operations ACP Livai Driu says this after concerns were raised about the Christian Embassy Jerusalem Fiji Branch, holding a gathering outside Parliament on Tuesday, with Israeli flags being raised.
ACP Driu says the maintenance of law and order and the safety of all Fijians remains the priority of the police.
Article continues after advertisement
He adds Acting Police Commissioner Juki Fong Chew had directed an investigation into the matter, where it was established that the ICEJ Fiji Branch was holding a vigil to pray for the nation and other prayer needs.
Driu says he has spoken to the ICEJ Fiji Branch Director and acknowledges his understanding as photos, posts and videos of the gathering on social media has been perceived in a different manner.
Meanwhile the NGO Coalition on Human Rights in Fiji says it has been denied a permit to march in Suva at 10am tomorrow to call for peace, humanitarian aid and an end to the genocide.
According to the Coalition, Police say this is due to "fears of retaliation".
In a statement, the Coalition says despite this, it says Christian Zionists can openly gather in a public place outside Parliament, waving the Israeli flag without a permit.
In response, Driu says police did not approve a permit to the group but it has been confirmed that an approval was given, referring to the use of the meeting venue, granted by the venue management.