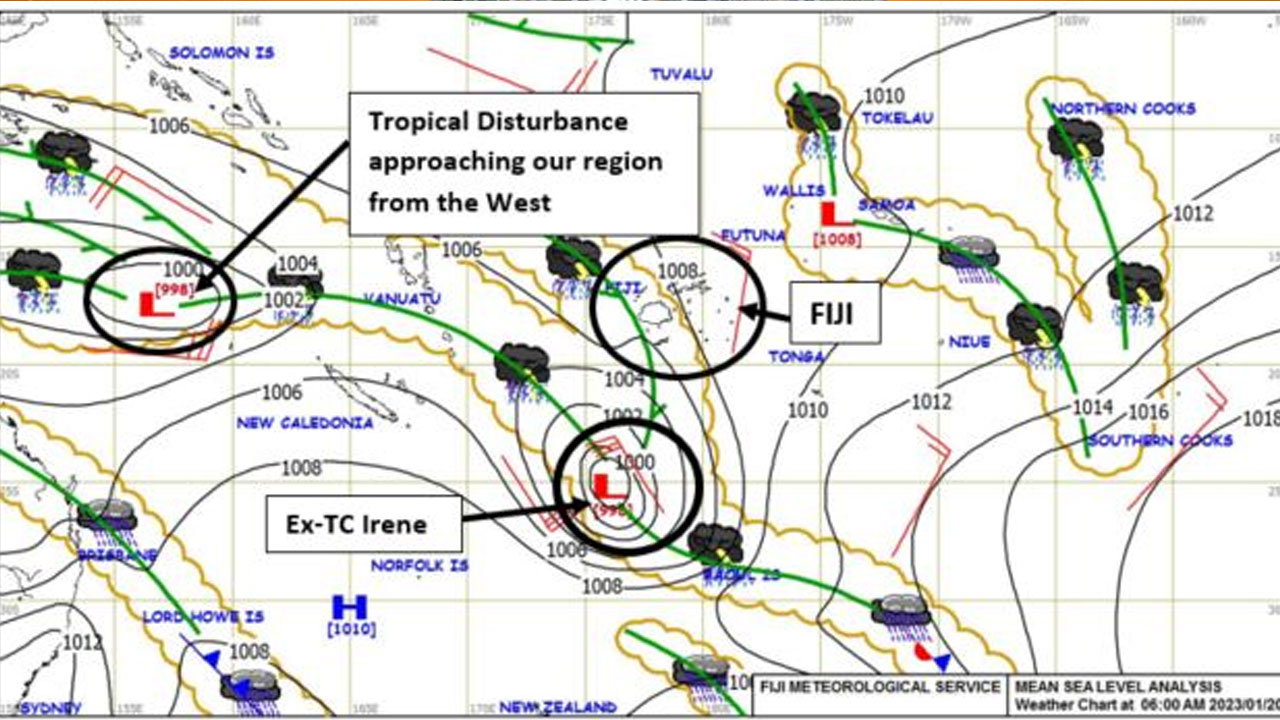 [Source: Fiji Meteorological Service / Facebook]
The Fiji Meteorological Service says as of six this morning, Tropical Cyclone Irene further weakened and is downgraded to a low-pressure system.
It says the system has also moved out of our region.
However, a heavy rain warning remains in force for Yasawa and Mamanuca Group, Western and Northern Viti Levu [Lomawai, Nadi, Lautoka, Ba, Tavua, Rakiraki, Interior Ba and Interior Ra] but is now cancelled for Bua and Macuata Province.
Article continues after advertisement
Heavy rain is expected to ease from tomorrow.
A Flash Flood Alert remains inforce for low-lying areas, small streams and flood-prone areas within [Nadi, Lautoka, Ba, Tavua And Rakiraki, Interior Ba And Interior Ra], Bua And Macuata Province.
A coastal inundation alert also remains in force for coastal areas of Yasawa and Mamanuca Group, Western Viti Levu to Coral Coast [ From Teidamu Through Lauwaki, Momi to Coral Coast], Vatulele, Kadavu and nearby smaller islands, Moala Group, Central Lau and Southern Lau Group.
The Fiji Met Service is also monitoring a tropical disturbance that is approaching from the West and is expected to enter into our region (Regional Specialised Meteorological Centre (RSMC)- Nadi Area of Responsibility (AoR)) this evening.
This tropical disturbance is expected to track southwards close to New Caledonia.
It does not pose any threat to the Fiji Group.