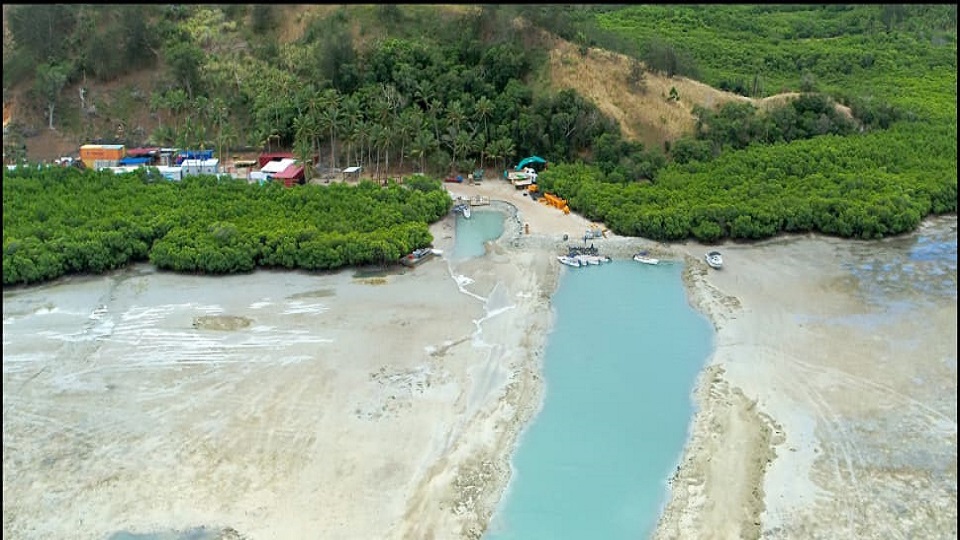 Minister Environment Dr. Mahendra Reddy confirms that a resort that is under construction on Malolo Island in Fiji's Mamanuca Group has violated the terms of its development as clearly outlined by the Department of Environment.
As such, the Ministry is pursuing prosecution of the company in question, Freesoul Real Estate Development (Fiji) Ptd Ltd.
Dr. Reddy says the department is working closely with the Office of the Director Public Prosecutions to see that Freesoul Real Estate Development (Fiji) Pte Ltd is prosecuted on the offenses and environmental damage they have incurred on the island of Malolo. The case was filed for the prosecution to the ODPP in September of 2018.
Article continues after advertisement
Initially, the proposed resort was to include overwater villas, restaurants, a club, and a casino, as well as beachfront units, ridge units, a kindergarten, a spa, and back-of-house facilities.
However, after conducting their required environmental impact assessment (EIA), the number of accommodation units permitted by the Department was reduced from the initially-planned 351 to 102, and the decision was made not to permit a casino.
The Minister affirms that the Department, in carrying out its roles in processing the EIA, ensured that all legislative requirements under the Environment Management Act 2005 EIA were followed.
Dr. Reddy says the EIA process was inclusive, participatory, and transparent and ensured that all concerns raised were addressed.
He adds after the completed EIA report was received from the company in July 2018, the Ministry began a thorough review process which included giving the public an opportunity to state their views on the report.
Dr. Reddy adds a public consultation meeting was held in Solevu Village to present the findings of the report back to the community, and a review committee was established to examine and analyze the report.
He says the Department has also been in continuous communication with both the Fiji Hotel Tourism Association and various hoteliers in the Malolo region to gain their input to the proposed development.
Dr. Reddy mentions that the Department took all feedback into consideration, and consequently, a scaled-back version of the project was approved in December 2018.
He adds the approved development would strictly allow for land based-development –– a conscious decision to minimize any environmental impact.
As a condition of the approval, the company was given a number of very stringent conditions to fulfill before works begin on site, and all foreshore development works were not permitted.
Meanwhile, it is clear that these conditions have been breached.
The Department's involvement with FREDL's Malolo Island project began on June 15, 2017, when the company lodged its EIA screening application with the intent to build a new resort.