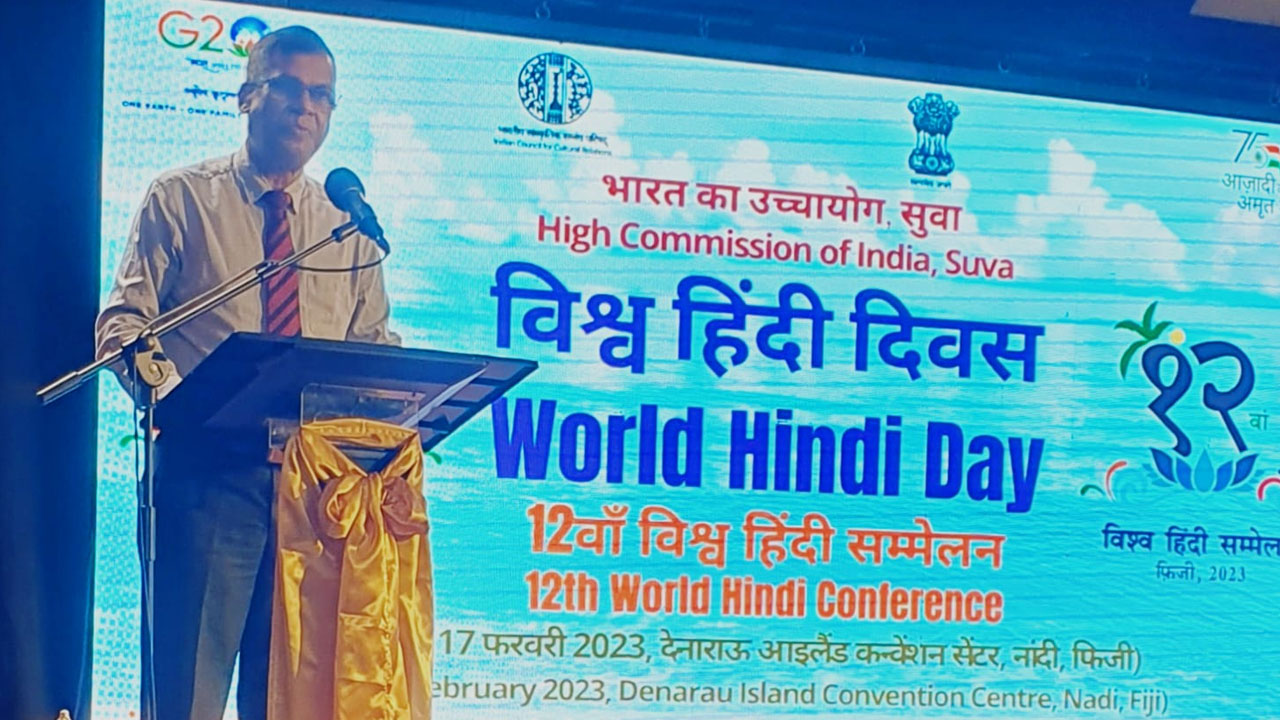 [Photo: India in Fiji (High Commission of India, Suva / Facebook]
Deputy Prime Minister and Minister for Finance Biman Prasad has reassured the people of Fiji that the coalition government will recognize the use and importance of Hindi and the i-Taukei language in the country.
He made this statement at the launching of the upcoming 12th World Hindi Conference at Civic center last night.
"The new coalition government is going to put special and specific attention to the teaching, promotion and preservation of the vernacular languages particularly Hindi and iTaukei in this country"
Article continues after advertisement
Prasad adds that there was not much attention paid to the promotion, teaching and preservation of the Hindi and i-Taukei languages by previous government.
"We in the government believe that over the last several years there has been some attempt in some quarters to dilute the teaching, promotion and the publicity about Hindi and i-Taukei languages in this country"
Also present at the event was Assistant Minister for Women, Children and Poverty Alleviation, Shashi Kiran and Minister for Employment, Productivity and Industrial Relations, Agni Deo Singh.