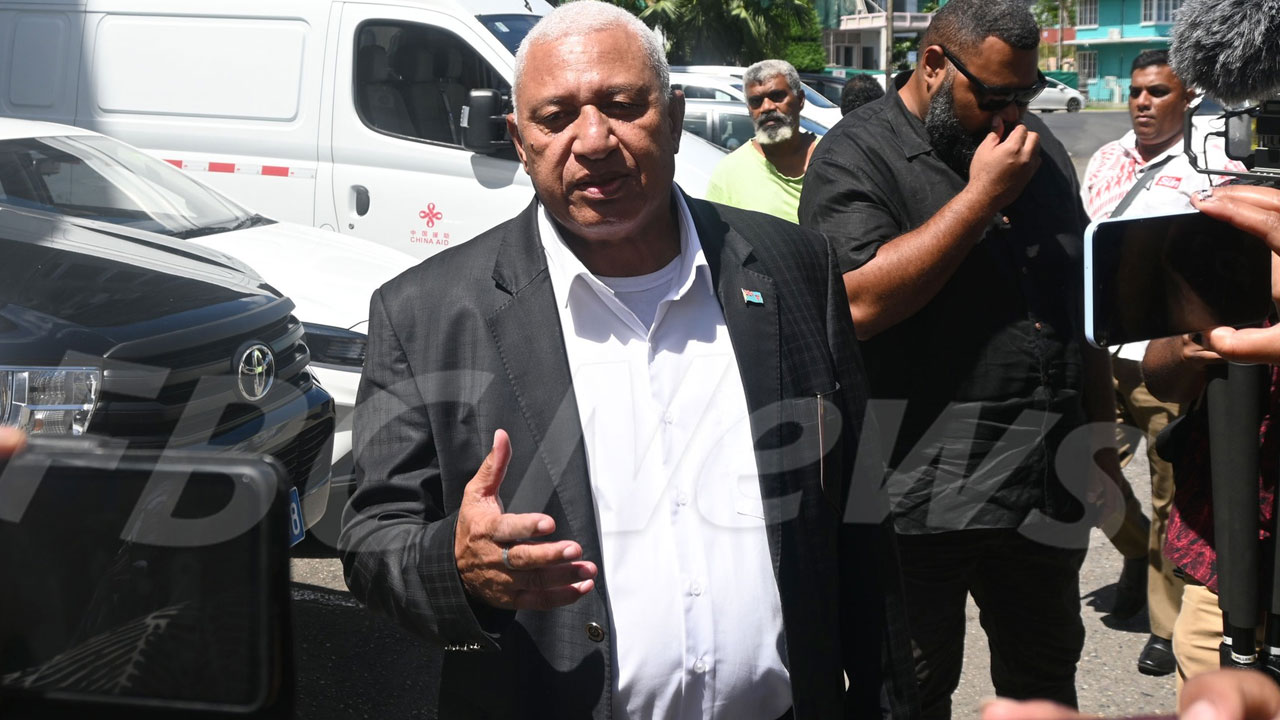 Voreqe Bainimarama in court today.
Former Prime Minister Voreqe Bainimarama says he served the people of Fiji with integrity and in the best interest of all Fijians.
After being granted bail by the Suva Magistrate Court just after lunch today he spoke to the media outside the court.
He claims that the charges against him is against his legacy.
Article continues after advertisement
"So I am going to fight this charge, not only for my reputation but for democracy, for all Fijians and of course for our constitution."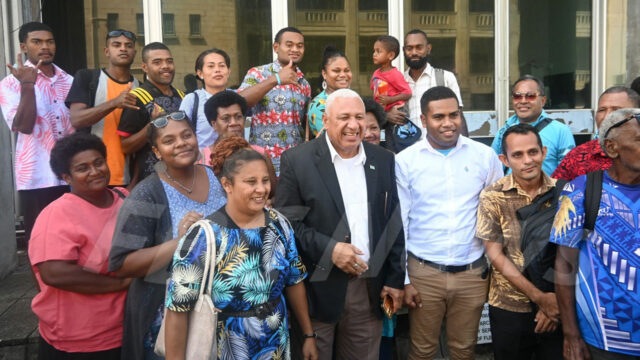 Voreqe Bainimarama with his supporters.  
Bainimarama also met with his supporters who waited for around five hours.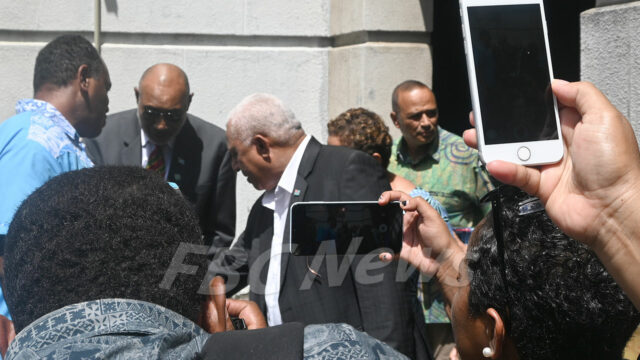 He and suspended Police Commissioner Qiliho are now due to appear in the Suva Magistrates Court on May 11th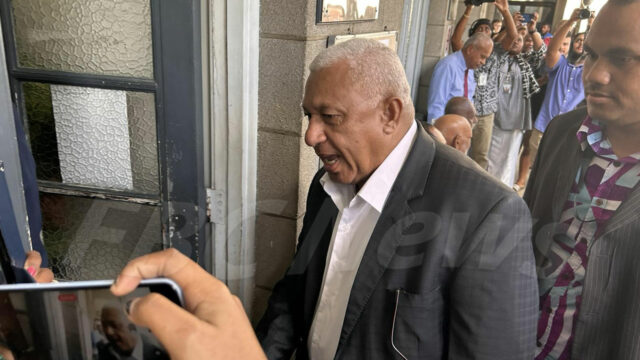 Voreqe Bainimarama in court.