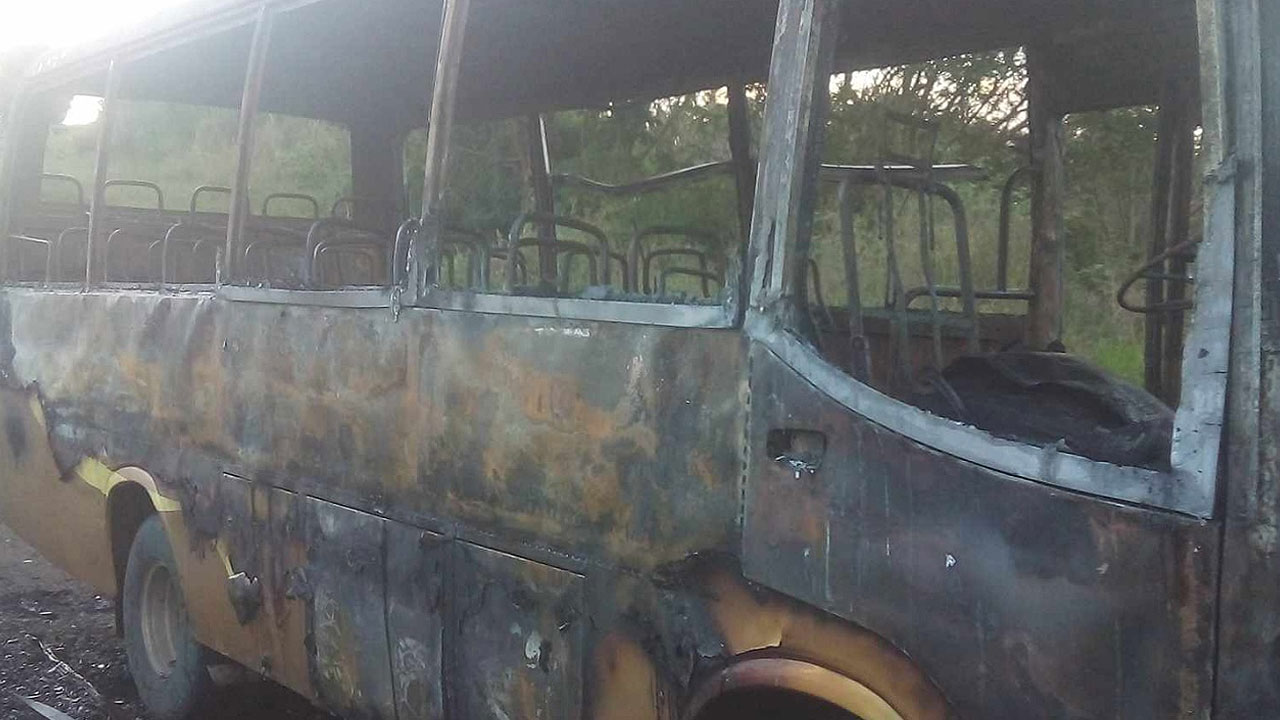 [Source: Supplied]
A driver is counting his lucky stars after escaping unharmed from a bus fire.
The bus he was driving caught fire along Arya Samaj Road, in Vatukoula.
Abinesh Kumar was driving the 30-seater bus, belonging to Baitul Transport Company Limited of Toko, Tavua, when the incident happened.
Article continues after advertisement
He had taken a school trip from Tavua to Vatukoula, and while returning after the drop-off the bus caught fire.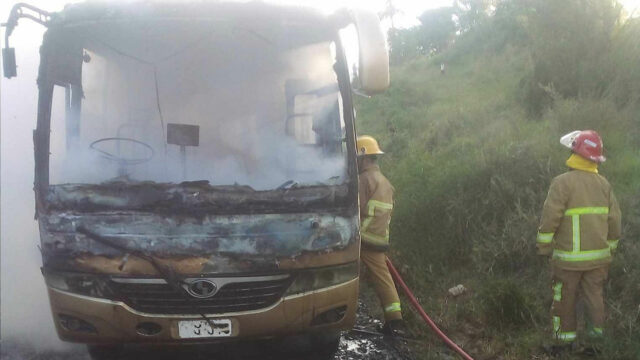 [Source: Supplied]
Kumar says he saw smoke coming out from the dashboard area and stopped the bus to investigate.
He found wires burning and the fire spread quickly inside the bus.
The National Fire Authority officers used the tank supply to extinguish the fire.
The NFA acknowledges the assistance of the Goldmine Rescue crew, who also responded and provided water from their tank supply.
The bus sustained around 70 to 80 per cent damage.
The investigations is being carried out to find out the probable cause of fire.
Chief Executive, Puamau Sowane is calling on bus owners to service their fleet and ensure that proper electrical repairs are done by qualified automotive electricians.