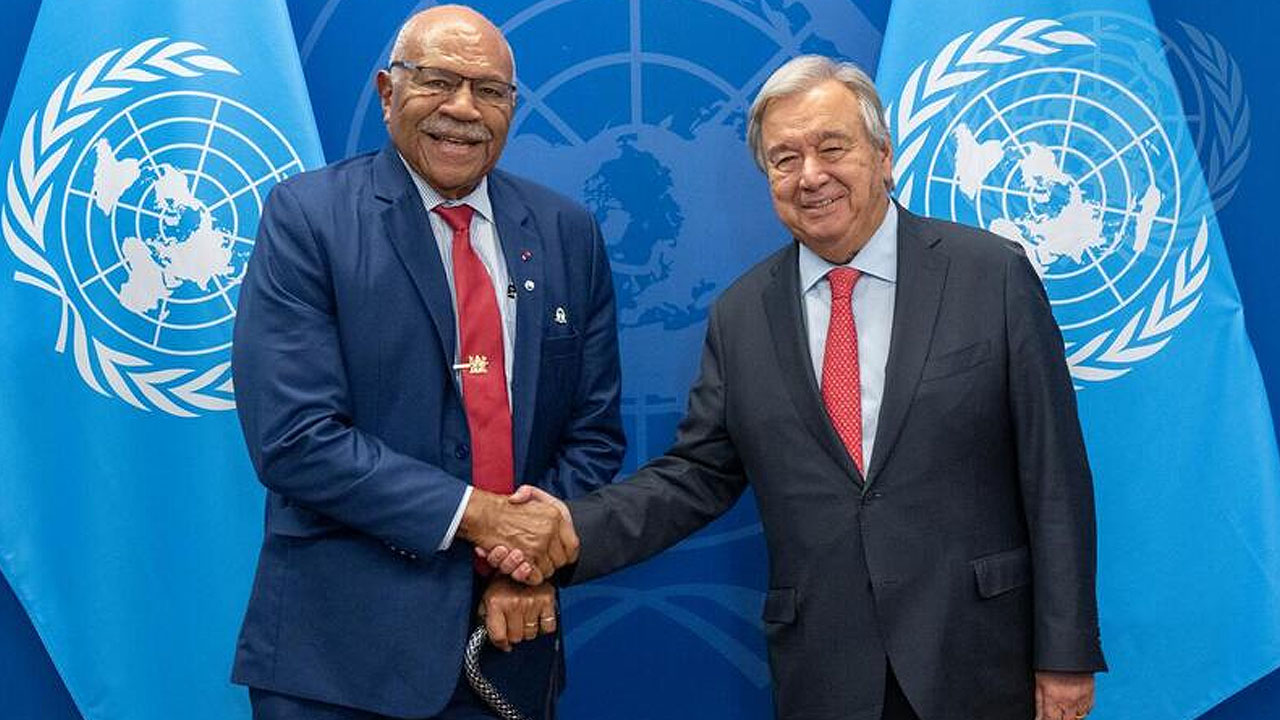 [Source: Fiji Government/ Facebook]
Prime Minister Sitiveni Rabuka says Fiji has placed its trust in multilateralism because it believes in the values of peace, justice, respect, human rights, tolerance, and solidarity.
The Prime Minister made this comment during his meeting with United Nations Secretary-General Antonio Guterres during the ongoing UN General Assembly.
Rabuka stresses the significance of dialogue, solidarity, and trust within the Pacific Way, which continues to foster understanding within and beyond the region.
Article continues after advertisement
He emphasizes that peace and security remain top priorities for Fiji, with a specific focus on geopolitical developments, maritime security, sustainable socioeconomic development, and strengthened partnerships.
Furthermore, Rabuka encourages continued collaboration with the UN to advance a localized response to the global 2030 Agenda for Sustainable Development, tailored to each country's unique national priorities.
He acknowledges the complexities of security in the Pacific, including threats from transnational crime, climate change, terrorism, natural disasters, political instability, and internal conflicts.
He underscores the interconnectedness between security, stability, sustainable development, and economic growth.
Minister welcomed the invitation to attend the Climate Ambition Summit and emphasised the urgent need for ambitious emissions reduction targets and a just transition to renewables.
He says as we approach COP28," it is imperative that we halt oil and gas expansion and unite to address the urgent climate crisis.
The PM says COP28 offers an opportunity to reassess the progress since the 2015 Paris Agreement and ensure that no one is left behind.