News
FBC on top at ABU awards
November 22, 2019 12:10 pm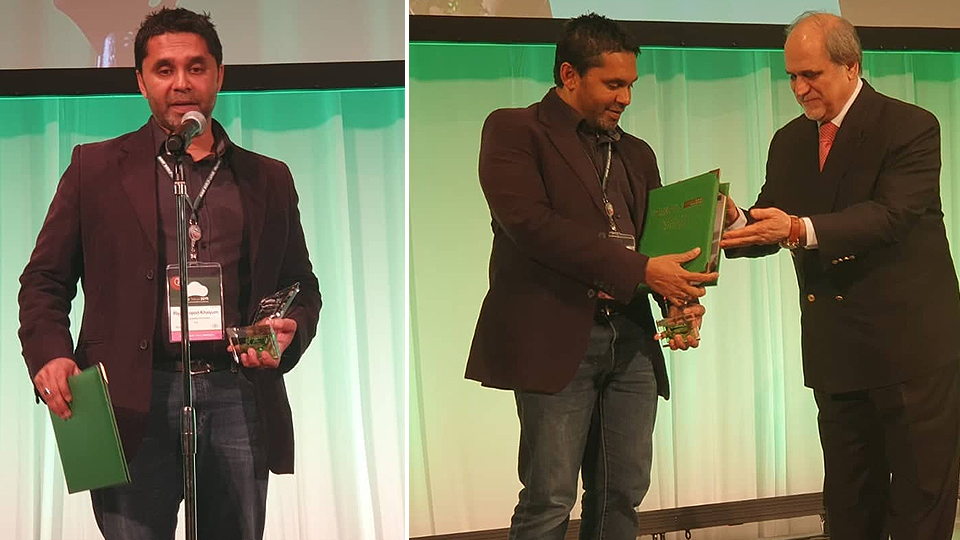 FBC Chief Executive, Riyaz Sayed-Khaiyum receiving the award.
The Fijian Broadcasting Corporation has won the Best On-Air Personality award at the annual Asia Pacific Broadcasting Union awards last night in Tokyo, Japan.
FBC's Mirchi FM hosts Ziyad Parvez and Ashna Chand walked away with the top prize in the category for best Fiji-Hindi on radio.
Article continues after advertisement
Receiving the award, FBC Chief Executive, Riyaz Sayed-Khaiyum said it was a proud moment for the company which is the first to do radio broadcast in Fiji Hindi.
"It's absolutely fantastic because no other media company in Fiji actively promotes Fiji-Hindi and you know Fiji-Hindi like a lot of smaller minority languages around the world, if nothing is done to preserve it, it's going to die. Like I said about 30-years ago someone had written a thesis on this that it is one of the fastest dying languages of the world and in fact the language is dying and the way Fiji-Hindi was spoken about 20-years ago is not spoken the same way now."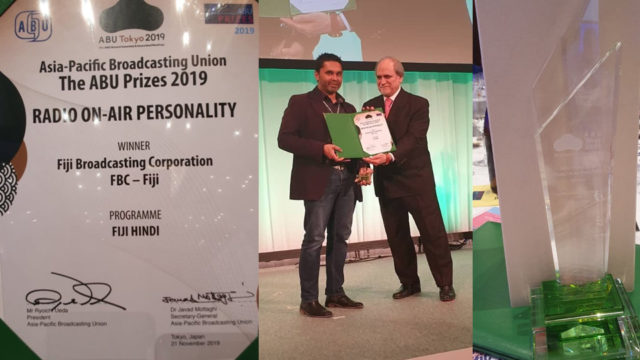 He adds it was also a great moment for a small country like Fiji to be amongst the top award winners from Asia.
"We such a small member of the ABU, from the Pacific, we don't have the resources that the other members of the ABU have. We punch really above our wait and the reason why we do this is because we have this amazing group of people that work for all the different departments at FBC. We do so much with so little. And to be able to get recognized for it finally on a world stage like this is an absolutely amazing feeling and full kudos to the team. It is one thing to say – look you should have a Fiji Hindi program, but it is another to actually do it and implement it, and that is what the team is doing. They get criticized from some people who think it (Fiji-Hindi) should be recognized as a formal language, but they carry on. They try hard and they have the passion to make a mark for themselves and tonight they actually have. Huge congratulations to team FBC."
Meanwhile, FBC Manager News and Sports Indra Singh is the chair of the Asia Vision News Group, while FBC TV manager Vinal Raj is also part of different committees.
Keep Connected With The Latest News, Weather, And Sports on Fiji's Best Radio stations.