News
Economy Minister clears air on Fiji's liquidity
March 7, 2019 4:53 pm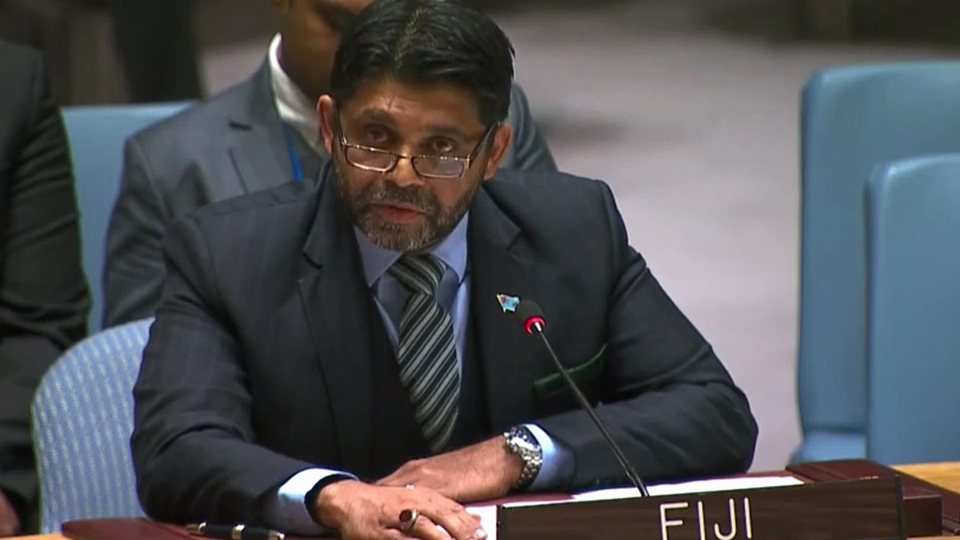 Economy Minister Aiyaz Sayed-Khaiyum
There has been a significant flow of misinformation regarding Fiji's bank liquidity situation says Economy Minister Aiyaz Sayed-Khaiyum.
He says the bottom line is that Fiji's current liquidity is more than able to support the continued growth of the economy.
The Economy Minister says Opposition MP Lynda Tabuya recently made some flagrantly false public statements on the issue, claiming that liquidity rates in Fiji are low.
Article continues after advertisement
He clarified there is no impending threat to the Fijian economy.
Liquidity is basically the sum total of all the funds that it holds in its bank accounts and as at Tuesday, the level of liquidity in Fiji was $317.2 million.
The Economy Minister says another important measure of our financial position is the interest rate, or the cost that is charged to a borrower (such as a business looking to expand) for their loan.
The recent 0.5% rise in the interest rate in Fiji is a reflection of our growing economy and notes suggestions that a small increase is a sign of economic weakness shows ignorance of market reality.
Sayed-Khaiyum says liquidity levels can fluctuate for a number of reasons and in Fiji, it has been affected by the strong growth of the Fijian economy, reconstruction from Cyclone Winston amongst others.
Basically, Fiji's economy is growing and the Fijian people are earning and spending more.
He says in light of these facts, Tabuya should retract her statement and issue an apology to the Fijian people for her feeble attempt at sparking economic uncertainty and trying to undermine the unprecedented nine years of growth of the Fijian economy.
Keep Connected With The Latest News, Weather, And Sports on Fiji's Best Radio stations.