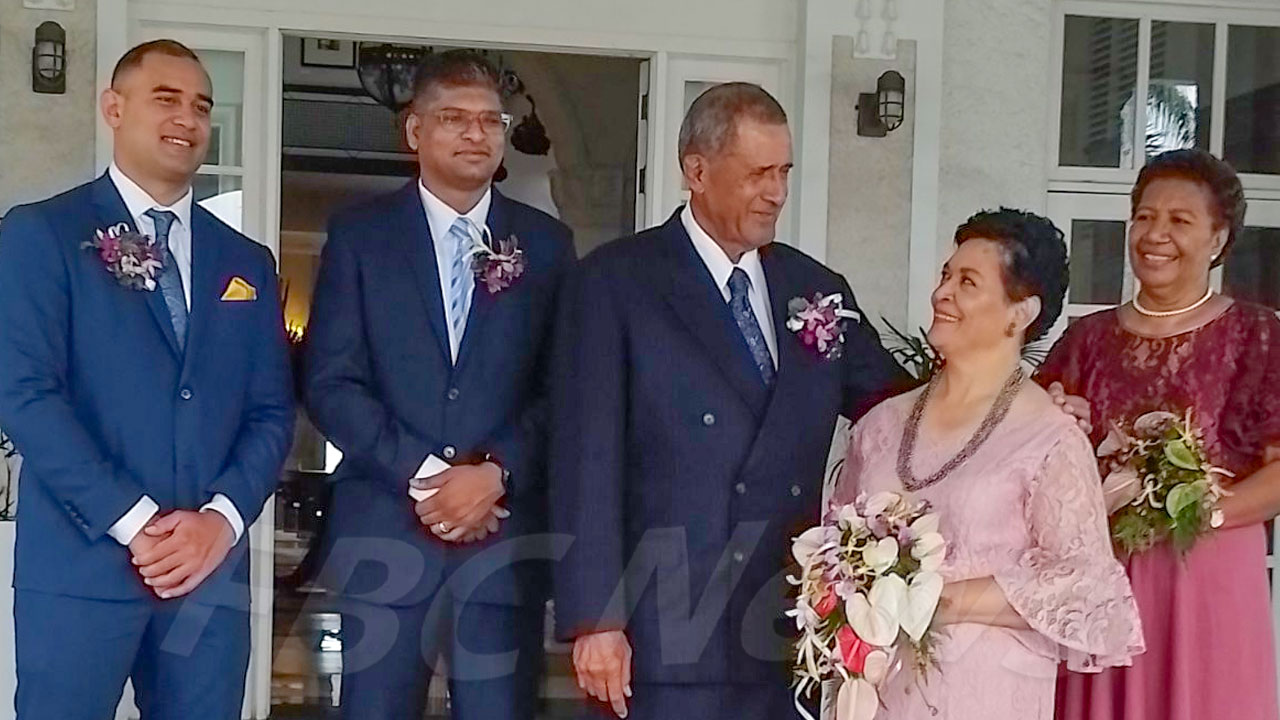 Ratu Cokanauto and Taraivosa
It's not very often you hear of a couple reuniting after some 30 years.
This is the case for Bau High chief Ratu Tuakitau Cokanauto and Taraivosa Daucakacaka after they tied the knot for the second time yesterday.
77-year-old Ratu Tuakitau and his 63-year-old wife were apart for 30 years after they initially got married in 1985.
Article continues after advertisement
Daucakacaka told FBC News that after being apart for three decades, the couple reunited, making it official in front of family and friends.
" It's been a long journey all I want to say is that this would not have happened without God and I just want to give glory to God that He has made it possible 30 years later. Life is short and God forgave us by sending His son to die on the cross for us to forgive of us our sins and we should also forgive others. Whatever may have happened in the past." she said.
The couple has two sons and their eldest Ratu Penaia Kadavulevu gave his mother back to his father in a poetic gesture.
"We're just happy. First of all just thankful to God it's come full circle, anything is possible so I'm just feeling happy and blessed."
The wedding ceremony of Ratu Cokanauto and Taraivosa was held at the Wesley City Mission church in Suva.