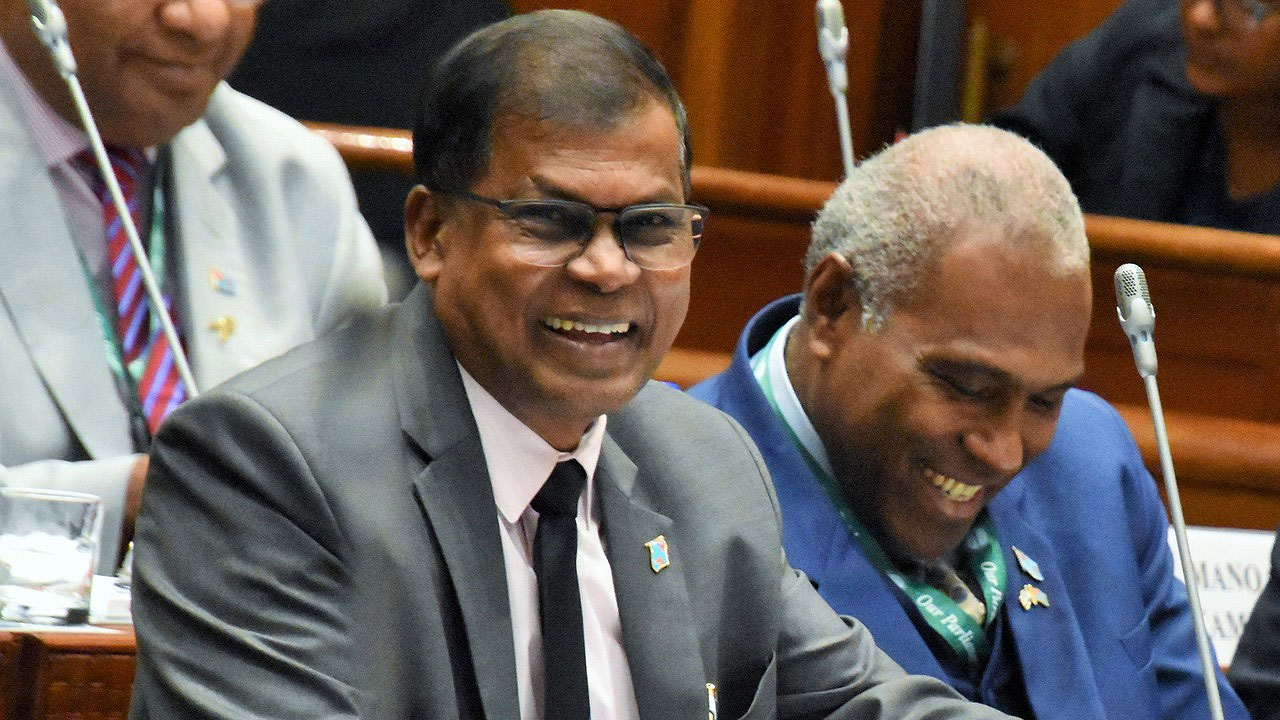 Minister for Finance Professor Biman Prasad
The alleged misuse of funds by the Bainimarama administration has been pointed out by the coalition government.
Minister for Finance Professor Biman Prasad highlighted in parliament on Friday the millions of dollars allocated in various ministries and how they were not well utilized.
"The allocation for the FRA, $200 million, was the allocation for the whole year, apart from the ones we had to borrow. That $200 million, Mr. Speaker, was spent in six months. By December 31st, they had used all the money, so we had to redeploy funding because they were campaigning."
Article continues after advertisement
Professor Prasad says another case is the Agriculture Ministry budget allocation, where the Ministry only utilized $400 million in the last eight years compared to the $600 million allocated to assist the Ministry.
The Finance Ministry during its first month in office redirected allocations to prioritized areas.
A massive $100 million was redeployed to help Fijians in need, which includes the $200 back-to-school assistance, $10 million to the University of the South Pacific, and the six-month Bus Fare Assistance Scheme.