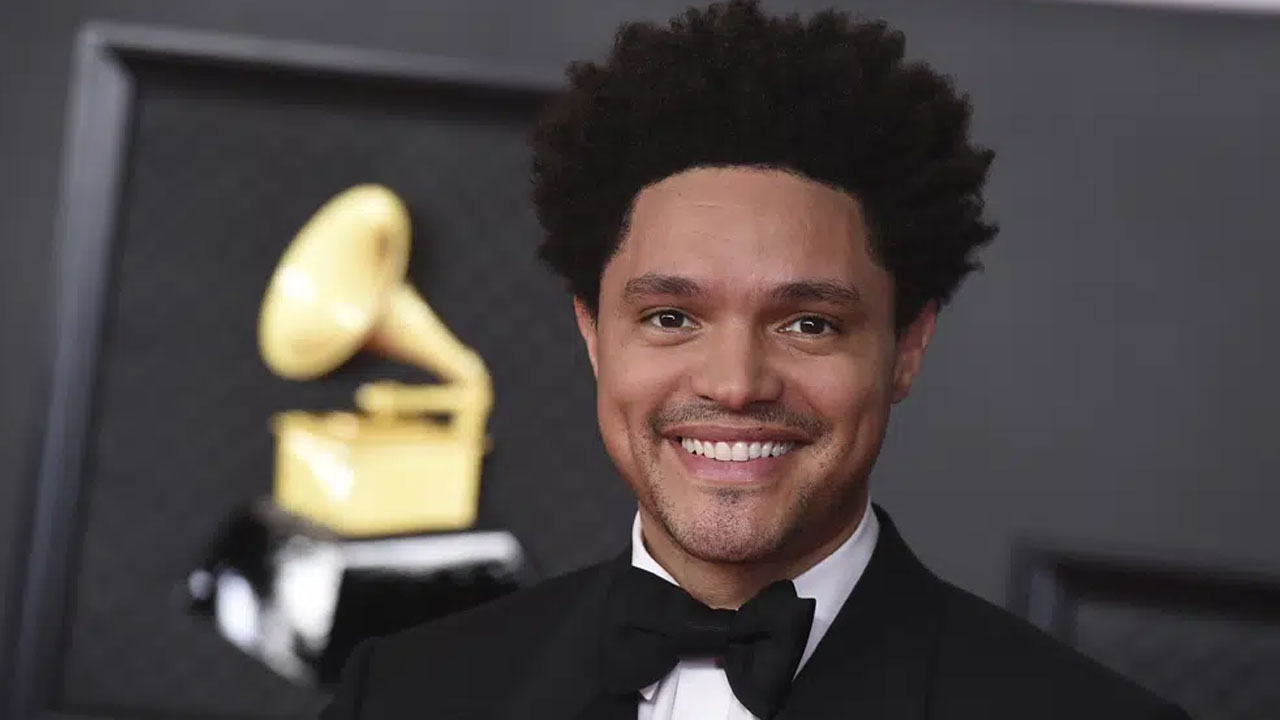 Trevor Noah. [Source: AP Entertainment]
Trevor Noah feels more comfortable hosting the Grammy Awards for a third-straight year, but the former "The Daily Show" host still has some nervousness about leading the ceremony with big-time acts like Beyoncé, Adele and Harry Styles looking on.
"The nerves come in because you're standing in front of not just some of the best, but some of the biggest performers in the world," said the Emmy winner. Noah expects his diligent preparation to get him through Sunday's show.
"Nerves are part of what I do," the comedian said.
Article continues after advertisement
Noah returns for his third hosting stint at the Grammys, which airs live from Crypto.com Arena on Sunday on CBS and Paramount+. The ceremony returns to Los Angeles after relocating to Las Vegas for the first-time ever because of rising COVID-19 cases and omicron variant.
"I was relieved Trevor came back because it makes my job more enjoyable and easier," said Ben Winston, the show's executive producer. He called Noah an "absolute pro" who he said can pivot gracefully at any moment on a night celebrating music's best.
Noah said each year of hosting the Grammys has offered a different experience because of the logistical challenges stemmed from the pandemic. But he said the intimate but socially-distanced in-person award show in 2021 helped him build a rapport with music stars — especially when telling his jokes.
Last year's ceremony in Las Vegas was a hybrid model that included fans.
As a music fan, Noah is looking forward to checking out the popular performers who will hit the stage including Bad Bunny, Mary J. Blige, Sam Smith, Lizzo, Steve Lacy and Brandi Carlile.
Beyoncé heads into the ceremony with a leading nine nominations, including record and song of the year nods for her song "Break My Soul." Kendrick Lamar has the second-most nominations with eight, while Adele and Carlile enter the show with seven nods.
Styles, Blige, Future, DJ Khaled, The-Dream and mastering engineer Randy Merrill each received six nominations.