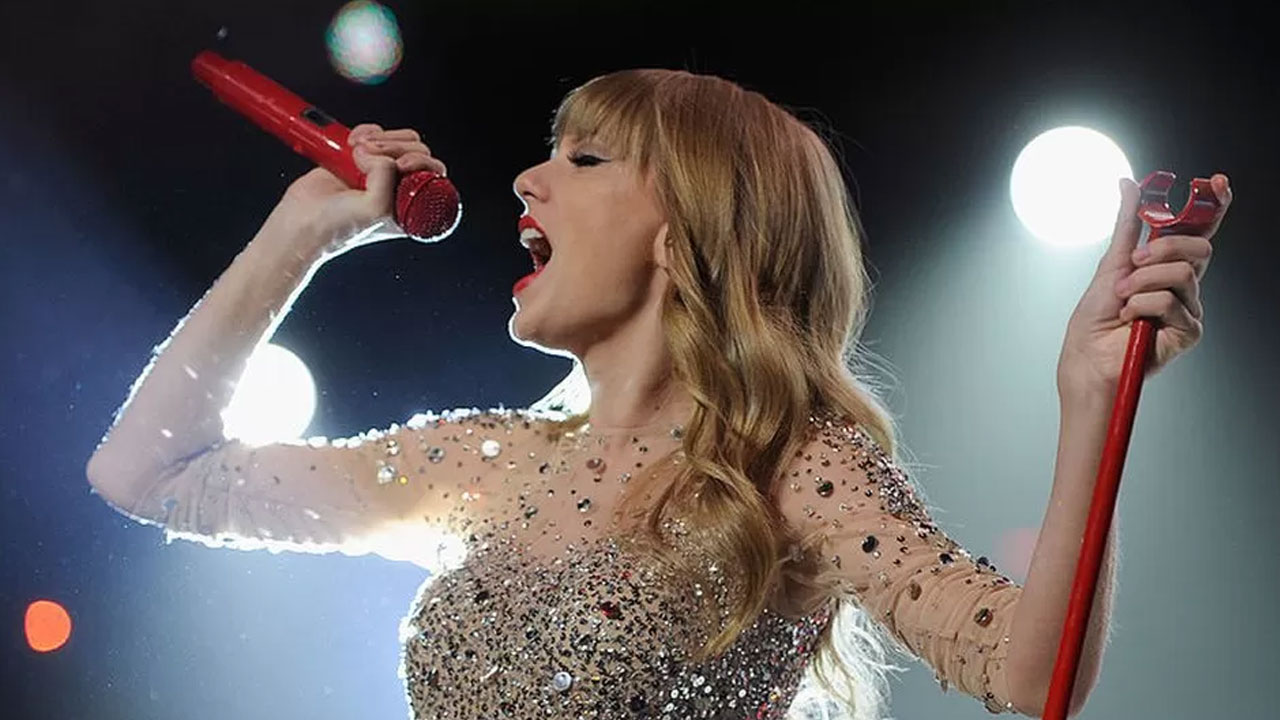 [Source: BBC Entertainment]
Ticketmaster has apologised to Taylor Swift and her fans during a US Senate hearing, months after its system was overwhelmed by demand for her Eras Tour.
Thousands of 'Swifties' were unable to buy seats due to the issue.
A bot attack was responsible for "a terrible consumer experience", he said.
Article continues after advertisement
Ticketmaster, which merged with Live Nation in 2010, has repeatedly faced criticism from fans and politicians, who say it has too much control over the live music market and artificially inflates the cost of tickets with fees and service charges.
According to Senator Amy Klobuchar, who chairs the US Senate committee on consumer rights, Ticketmaster is responsible for 70% of ticket sales in the US.
Regarding the Swift tour, she added: "The high fees, site disruptions and cancellations that customers experienced shows how Ticketmaster's dominant market position means the company does not face any pressure to continually innovate and improve."
Swift herself said it was "excruciating" to watch fans struggling to get tickets, and that she had been assured Ticketmaster could handle the demand.
In its written testimony ahead of its Tuesday grilling by US senators, the company explained for the first time how its systems had been targeted by software "bots" used to illegally obtain tickets.
The attacks came despite the use of Ticketmaster's "verified fan" scheme, which requires customers to pre-register their interest, allowing the company to check whether they are genuine fans intending to see the show.
In the end, Mr Berchtold said 2.2 million tickets were sold, with less than 5% ending up on resale sites, where scalpers tend to charge inflated prices.
In response to other criticisms, he said Ticketmaster does "not set ticket prices" and that "the majority" of added fees "go to the venue, not to Ticketmaster".
Ms Harrison believes anyone interested in ever attending a concert or sporting event "need to speak up, they need to get mad, and they need to demand a change".
She is one of over 300 plaintiffs who have filed a class-action lawsuit against Ticketmaster and its parent company, Live Nation.
According to the lawsuit, the companies imposed artificially high pre-sale, sale, and re-sale prices on fans.
The debacle over Swift's tour prompted Tuesday's hearing by the Senate Judiciary Committee, which will examine competition in the ticketing industry.
As well as Live Nation, senators will hear from representatives of SeatGeek, concert promoter JAM Productions and singer-songwriter Clyde Lawrence, an outspoken critic of Ticketmaster's business practices.
Live Nation included several letters of support with its testimony, including one from country star Garth Brooks, who called on US lawmakers to take a tougher stance on ticket touts.
However, it is unclear whether Tuesday's hearing will prompt any meaningful change, unless evidence is presented of anti-competitive practices by Ticketmaster – for example, unfairly pressuring artists to use their services.
The company has repeatedly denied any such dealings.