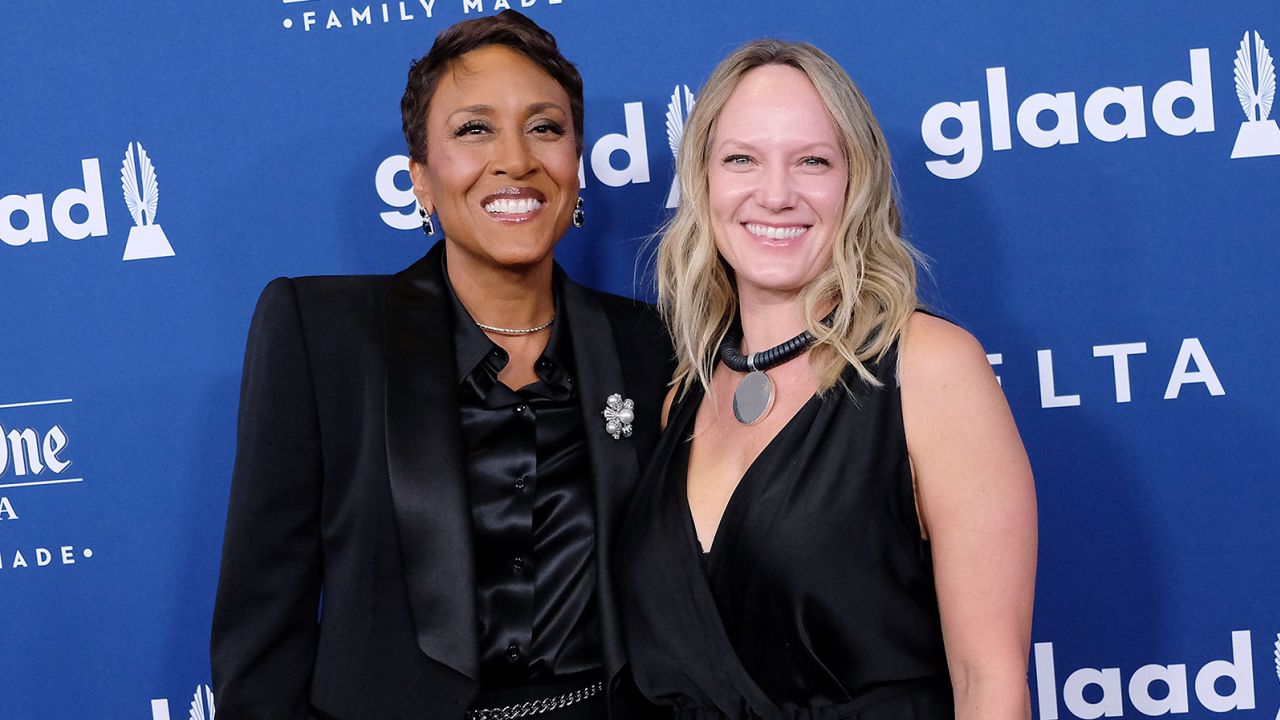 Robin Roberts (Left) and Amber Laign. [Source: CNN Entertainment]
Robin Roberts is taking a big step in 2023.
During a conversation with author and motivational speaker Gabby Bernstein about setting intentions for the new year, Roberts went public with her plan to marry longtime partner, Amber Laign.
The "Good Morning America" co-anchor initially said she was "hesitating because I haven't said it out loud yet" about sharing her intention.
Article continues after advertisement
"I'm saying 'yes' to marriage," Roberts then continued. "We're getting married this year."
She and Laign have been together since 2005 and Roberts told Bernstein, "It was something we had talked about but we had put it off. She became ill."
Roberts had shared last February that Laign was battling cancer.
"My sweet Amber wanted me to tell you something that she's been facing," Roberts said in a video on her verified Twitter account at the time. "At the end of last year, Amber was diagnosed with breast cancer. She had surgery last month and this morning will begin chemotherapy."
The journalist, who is herself a cancer survivor, also shared the news in July that Laign had completed a portion of her treatment.
"Sweet Amber completing radiation, a very important phase of her treatment," Roberts wrote in the caption of a video on her verified Instagram account which showed Laign ringing the bell to signify the end of her treatment. "We both thank you for all your well wishes and prayers. Proud of her and all fellow Thrivers for your grit and grace during a challenging time."