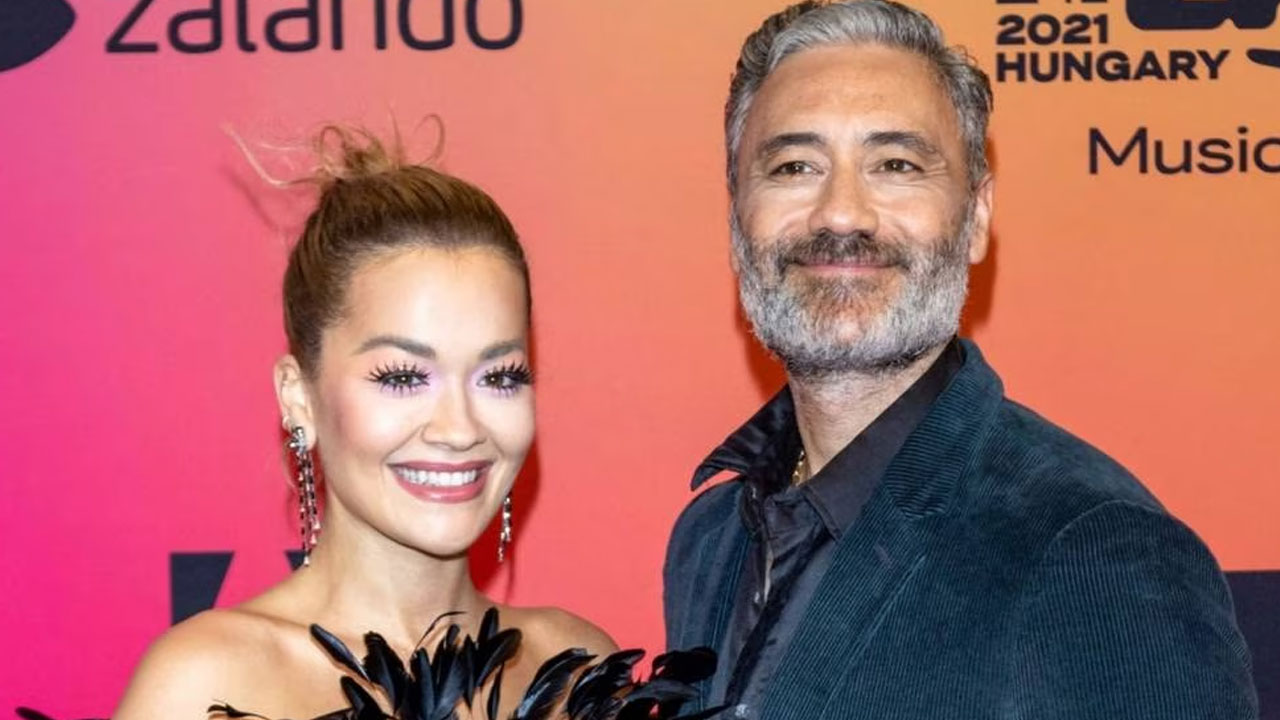 Rita Ora and Taika Waititi. [Source: Bang Showbiz]
Rita Ora has finally confirmed she is married to Taika Waititi.
The pop star is back with the new single You Only Love Me, and in the music video for the track, Rita stages a fake wedding that doesn't go to plan.
And after it was reported that she and the Hollywood filmmaker had tied the knot in April 2022, the 'Never Let You Down' singer has confirmed the rumours to be true – and their nuptials were far from a disaster.
Article continues after advertisement
Appearing on Heart Breakfast to promote the new song, she said: "Yes [I am married].
She continued: "When the rumours came out is she, isn't she? I wanted to play on it. I wanted to do a wedding that didn't go to plan … that's not to say that is actually what happened."
Asked about their special day, she gushed: "It was perfect. It was exactly, exactly how I wanted.
Rita, 32, also revealed that she remains undecided over whether or not to take New Zealand native Taika's surname.
She said: "I have definitely thought about taking his surname but I have worked very hard for this Ora name.
She added: "I knew putting music out that was inspired by where I am at [in my life] – I knew the questions were going to come."
"I just thought I may as well put it in my music so this is the first time where the music does all the talking. It explains my love story which is on the album."
Meanwhile, Rita recently quashed rumours she was in a "throuple" with Taika and actress Tessa Thompson.
The 'Fifty Shades' actress and the 47-year-old filmmaker were the subjects of the claim after they were photographed with 'Creed' star Tessa, 39, during a party session, which fans said looked so intimate it looked as if the trio were in a relationship.
She has since told GQ magazine: "Have you ever been in a situation where you've had a lot of drinks and everyone's your best friend?
"And then the next day you're like, 'I was talking to this person in the smoking area for four hours and I've got no idea who they are'.
"Literally – that [photograph] was just a bunch of friends having a good time. [Taika and Tessa] had a crazy schedule and everyone was letting loose."
Taika has said about the rumour: "I think in the world of the internet, everything goes away pretty quick."