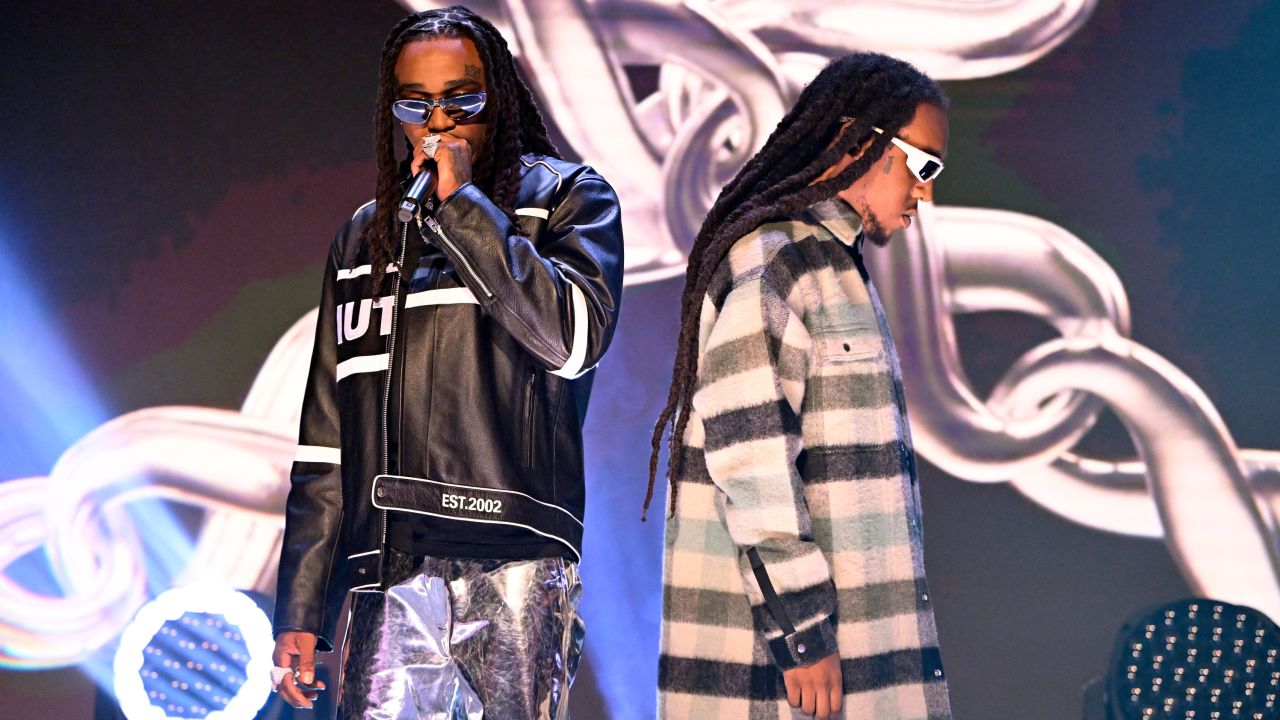 Quavo & Takeoff perform on "The Tonight Show Starring Jimmy Fallon" on October 6, 2022. [Source: CNN Entertainment]
Quavo has released a new song in honour of his late nephew and fellow Migos member, Takeoff.
"Without You" pays tribute to Takeoff who was shot and killed in Houston, Texas in November at age 28. The lyrics speak to Quavo's grief for his loved one and collaborator.
"Tears rollin' down my eyes/ Can't tell you how many times I cried/ Days ain't the same without you/ I don't know if I'm the same without you," Quavo raps.
Article continues after advertisement
The video for the song shows Quavo, sitting in a chair and smoking in what appears to be a studio, as the emotional tune plays.
The pair had been together when Takeoff was killed outside of a private party.
The suspect charged in his death posted bail this week and is now awaiting trial.
Takeoff and Quavo had only recently formed the duo "Unc & Phew" and released their debut album, "Only Built for Infinity Links," j
Along with their longtime friend Offset, the two had been members of the platinum-selling rap trio Migos and released their final studio album, "Culture III," in 2021.