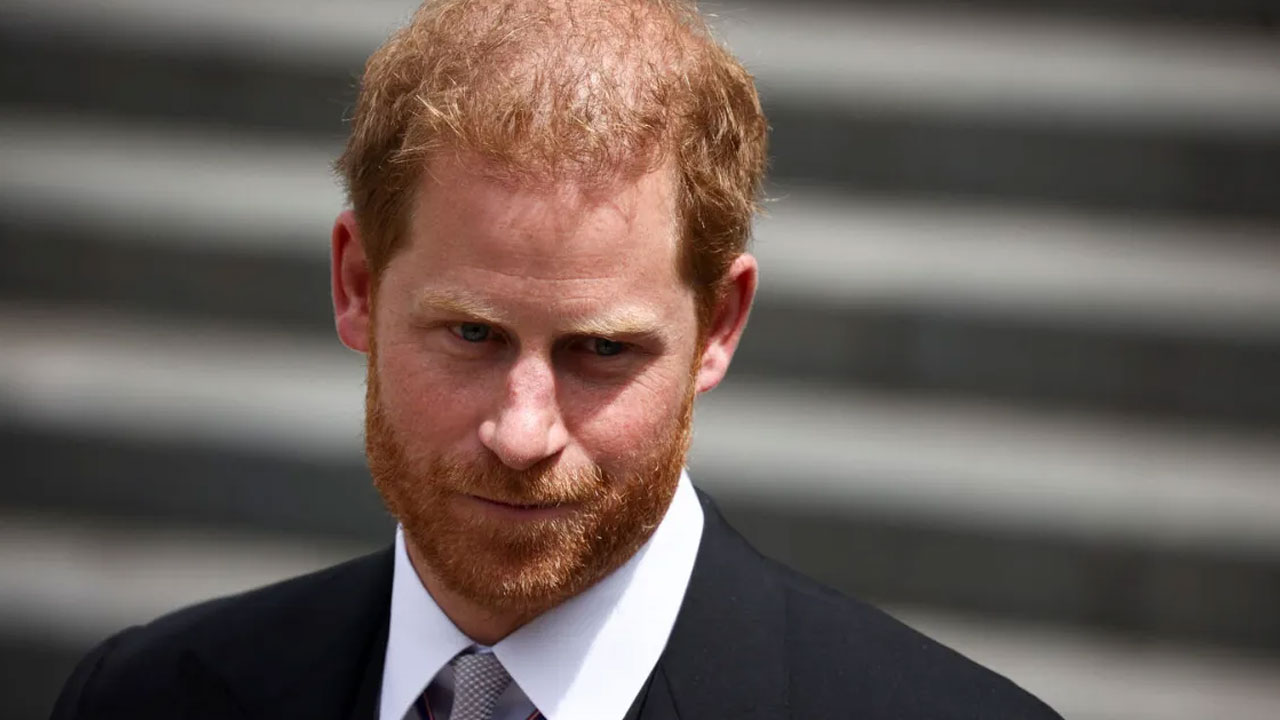 [Source: CNN]
Prince Harry sat down with ITV interviewer Tom Bradby on Sunday, unveiling new revelations about his experiences growing up in the British royal family ahead of the publication of his memoir, "Spare," this week.
The young royal talked about the night his father told him about his mother Princess Diana's death and said he never wanted to be in his father's position during the interview.
"I never want to be in that position, part of the reason why we are here now. I never, ever want to be in that position. I don't want history to repeat itself. I do not want to be a single dad. And I certainly don't want my children to have a life without a mother or a father," Prince Harry said.
Article continues after advertisement
The Duke of Sussex also talked about his decision to write the book, saying, "thirty-eight years of having my story told by so many different people, with intentional spin and distortion felt like a good time to tell own my story and be able to tell it for myself. I'm actually really grateful that I've had the opportunity to tell my story because it's my story to tell."
The duke said, "it never needed to be this way," in the interview with the ITV news anchor, in reference to his rift with the royal family.
Harry pointed out that he has done everything for the past six years privately to get through to his family.
"It never needed to get to this point. I have had conversations, I have written letters, I have written emails, and everything is just, no, you, this is not what's happening. You, you are, you are imagining it," Harry added. "That's really hard to take. And if it had stopped, by the point that I fled my home country with my wife and my son fearing for our lives, then maybe this would have turned out differently. It's hard."
In the interview, Harry also acknowledged that his memoir mentions his past drug use. He said that it's "important to acknowledge," however.
Buckingham Palace has repeatedly declined to comment on the contents of Harry's memoir.
The 90-minute one-on-one with ITV is the first of several interviews the 38-year-old royal is doing to promote his upcoming autobiography. Harry's "60 Minutes" interview with Anderson Cooper will air on CBS later Sunday.
The following day his sit-down with "Good Morning America" co-anchor Michael Strahan will air on the ABC show, followed in the evening by a half-hour special on ABC News Live. And to top things off, the duke will make an appearance on "The Late Show with Stephen Colbert" hours after his book is released on Tuesday.
With that all to come before the public is even able to get their hands on book, one has to wonder if there will be any revelations left to read. For days now, leaks from the upcoming tome have sparked headlines around the world.
It is now known Harry has made a slew of damaging accusations against the British royal family in "Spare" after several outlets obtained early copies of the book before the weekend. CNN has not seen a copy of the book but has requested an advance copy from the publisher Penguin Random House.
Perhaps the most incendiary revelation to emerge was Harry's claim of a scuffle with the Prince of Wales during an argument over his wife, Meghan Markle, Duchess of Sussex in 2019, according to The Guardian, which first reported contents of the memoir.
It was just one of a series of incredibly candid accounts of life as the "spare heir." The book's title of "Spare" – a reference to a nickname the duke lived with while growing up – now appears to be most apt as not only is the extreme sibling rivalry front and center, but Harry's version of events also tackles his final moments with the late Queen Elizabeth II, his attempts to seek closure after his mother's death, and other deeply personal conversations with members of "The Firm."
One part of the book that is seeing some backlash is his reported remarks on killing 25 Taliban fighters during his time in the British Army in Afghanistan. In addition to disclosing the figure, Harry is also quoted as describing the insurgents as "chess pieces" taken off the board rather than people, according to UK newspaper The Daily Telegraph.
The duke's comments have prompted criticism from some British security and military figures – and an angry rebuke from the Taliban.