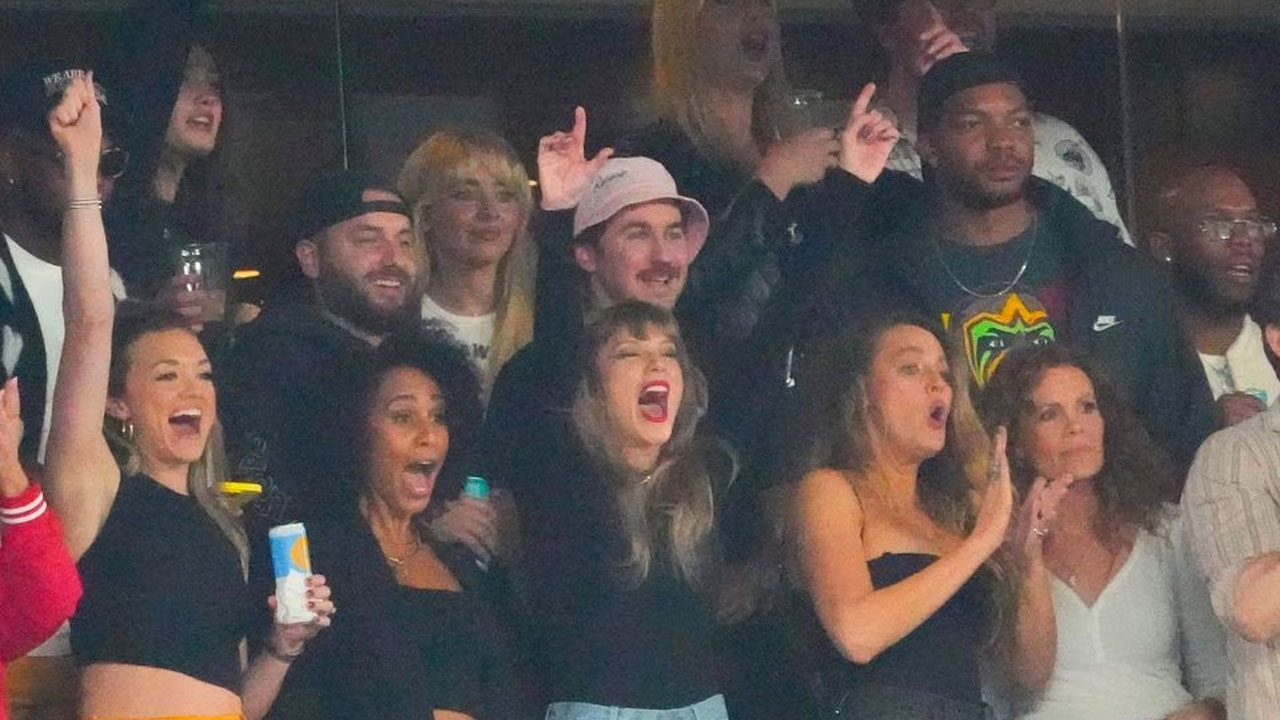 [Source: Reuters]
Pop megastar Taylor Swift traveled to New Jersey on Sunday night to watch Travis Kelce and his Kansas City Chiefs take on the New York Jets, as rumors about the pair's relationship send the National Football League's ticket sales and television viewership soaring.
NBC's cameras showed Swift in a luxury box with several other celebrities, including Hollywood actors Ryan Reynolds, Hugh Jackman and Blake Lively. As the Chiefs scored the first touchdown of the game – running back Isaiah Pacheco, not Kelce, crossed the goal line – Swift was seen celebrating in the suite.
Unlike last week, when she sported a red-and-white Chiefs jacket to watch Kelce's team defeat the Chicago Bears in Missouri, Swift – who lives in New York City – wore a black top and leather jacket in the more hostile environs of the Jets home stadium.
Article continues after advertisement
Swift's appearance, in addition to fueling further rumors about her romance with the Chiefs' star tight end, is sure to deliver another marketing blessing to the NFL.
Jets ticket sales for their game against the Chiefs soared after Swift's appearance at the Chiefs' last game, with sales in a single day more than doubling the previous record for this season, according to StubHub, a ticket resale platform. Sunday's game was the second-highest selling game of the NFL season after the season opener, Stubhub said.
The cheapest nosebleed seat tickets for Sunday's game in East Rutherford, New Jersey, were going for $81 on Sunday afternoon, while resale tickets at the lower level cost close to $9,000.