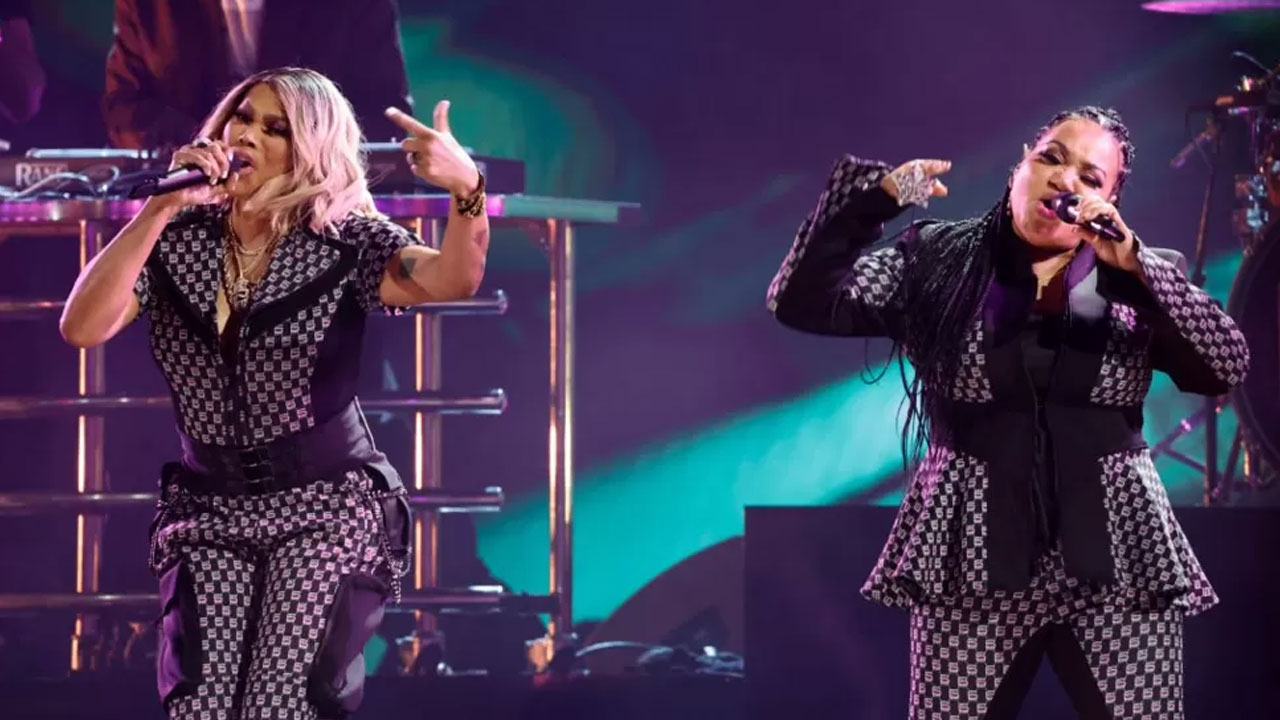 [Source: BBC]
This August marks 50 years since DJ Kool Herc and his sister Cindy threw a party in the Bronx that's considered the birthing ground of hip-hop.
To mark the occasion, the Grammys threw a special performance that crammed the stage with legend after legend after legend.
Kicking off with Grandmaster Flash's Flash to the Beat and The Message, the 12-minute medley made room for Run-DMC, Salt-N-Pepa, Public Enemy, De La Soul, DJ Jazzy Jeff (scratching his way through Rock The Bells) Rakim, Ice-T, Method Man, an exquisitely-choreographed Missy Elliot, Queen Latifah and The Lox.
Article continues after advertisement
Busta Rhymes stole the show with a rapid-fire, syllable-spewing verse of Look At Me Now, while Nelly upped the fun factor with the goofy Hot In Herrre.
Everything was brought up to date with Lil Baby's Freestyle and GloRilla's F.N.F. (Let's Go) before Lil Uzi Vert closed the set with a snippet of Just Wanna Rock.
"We started in the Bronx," declared LL Cool J over the closing bars. "And ever since, we've gone everywhere,"
It was the undoubted highlight of the night… but there was a glaring absence from Drake and Eminem, both of whom are boycotting the Grammys, saying it sidelines hip-hop from the major categories.
To date, Childish Gambino's This Is America is the only hip-hop song to win song of the year; while Outkast's Speakerboxxx / The Love Below was the last rap album to scoop album of the year, back in 2004.
A tribute is one thing, but the Grammys still have a long road to travel.