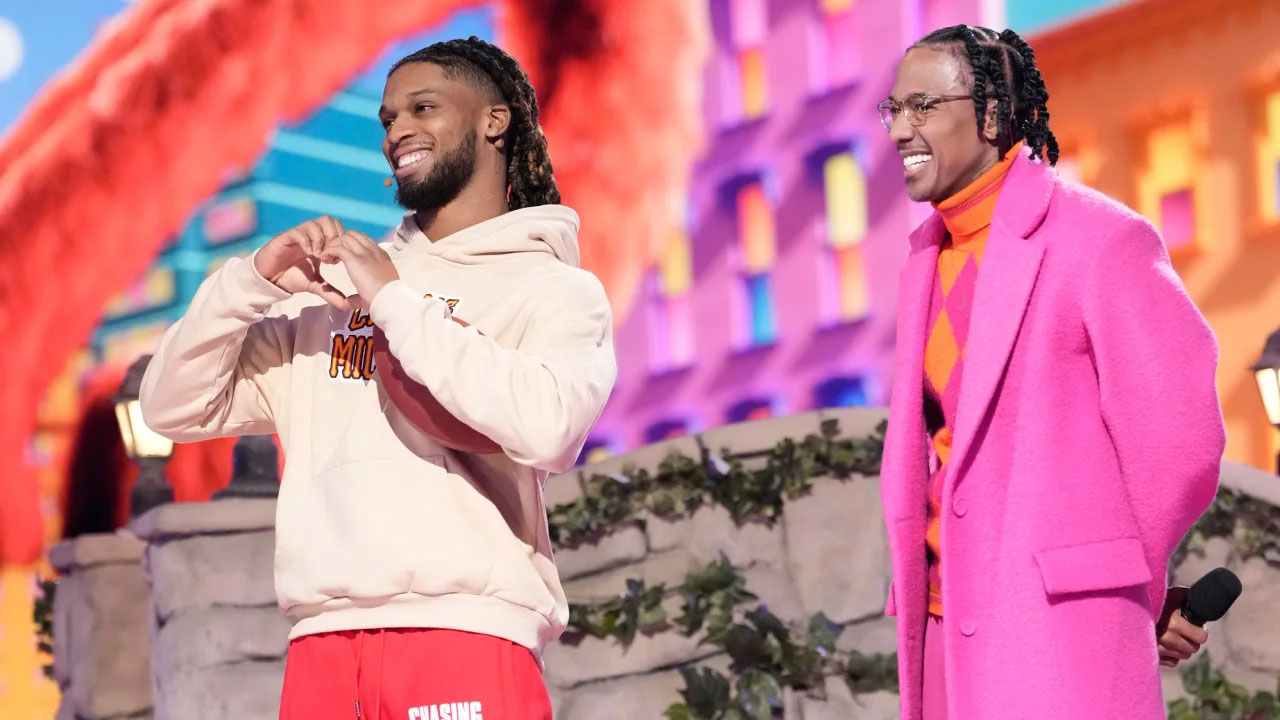 [Source: CNN News]
"Sesame Street" brought Damar Hamlin to "The Masked Singer."
On an episode that aired Wednesday night, the Buffalo Bills player, who collapsed after suffering cardiac arrest during a game in January, surprised the audience and judges with an appearance.
The show opened with a group of "Sesame Street" characters, including Big Bird, Cookie Monster, the Count Elmo, Grover and Oscar the Grouch, performing the BTS hit, "Dynamite."
Article continues after advertisement
Later, Damir Hamlin came out to sit on the stoop and talk to Elmo who asked his name and who he was there with. When the youngster said he was there with his brother, Elmo said, "Let's bring him out!"
Those present went wild when the elder Hamlin appeared and host Nick Cannon declared, "Ladies and gentlemen, Buffalo Bills in the building! Damar Hamlin, the man that brought the whole world together, inspiring us all!"
Hamlin flashed the heart sign he makes with his hands, which has come to be associated with him.
Judge and actor Ken Jeong jumped up and down before yelling out, "Thank you!" Fellow judge Nicole Scherzinger noted that "Ken is freaking out!"
"I'm just so glad you're here, but more importantly, I'm just so glad you're healthy," Jeong said. "The whole world loves you! The whole world loves you!"
The professional football player thanked him and explained why he was there.
"Mainly because of my brother," he said. "That's my world. I put family first and he loves 'Sesame Street' more than most things so we had to make it tonight."
There has been an outpouring of support for Hamlin since his medical incident.